As Halloween comes to a close, ancestor spirits from the other realm descend upon the earth to reunite with those who celebrate Dia de los Muertos. Translated as Day of the Dead, midnight on November 1 marks the beginning of the traditional Mexican holiday in which the living honor their family members who have passed on. It is a night of celebration, remembrance, and joy—characterized by colorful altars, skull decorations, candles, and an abundance of food for all.
Dia de los Muertos: a celebration of life
Often associated with Halloween due to its proximity on the calendar, Day of the Dead bears very little resemblance to All Hallow's Eve. On Dia de los Muertos, the divide between the worlds of the living and the dead is blurred, and deceased ancestors rejoin their loved ones here on earth.
Roger Ce/Unsplash
To welcome the departed, the living create altars—also known as ofrendas—showcasing photos of the deceased, candles, colorful sugar skulls, fresh marigolds, sweets, and the favorite foods of those who have passed onto the afterlife. 
The living partake in joyous celebrations as their ancestors (the night's honored guests) join them for dancing, feasting, and drinking. 
While Halloween costumes are not a part of Day of the Dead celebrations, it's not uncommon to find people in skull masks or colorful skull face paint. 
Vegan recipes for Dia de los Muertos
Although foods for Day of the Dead may vary depending on your ancestor's favorite foods, here are eight vegan Mexican recipes to feed all the souls—both living and dead—on Dia de los Muertos.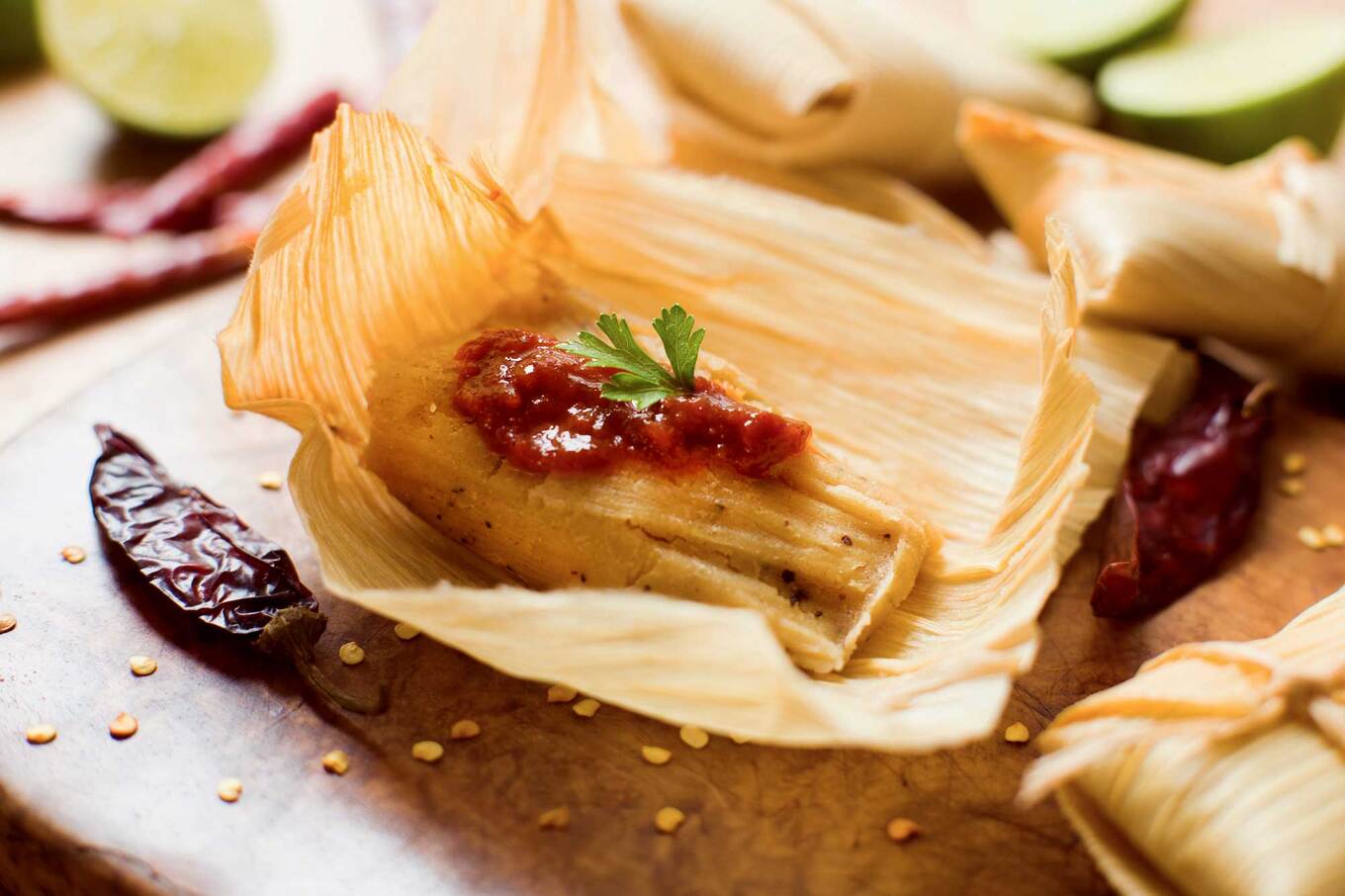 1 Portabello "Huitlacoche" Tamales
As intimidating as they may seem to the untrained home cook, tamales are actually simple to make—you just have to put in a bit of time. Roll up your sleeves and let celebrity chef Eddie Garza be your guide with this foolproof recipe. Huitlacoche, a rare Mexican delicacy known as "corn truffle" or "corn mushroom" that grows naturally on the ears of corn, is the star ingredient and adds a wonderfully smoky flavor. If you can't get your hands on huitlacoche, portabello mushrooms make for a tasty stand in. 
Get the recipe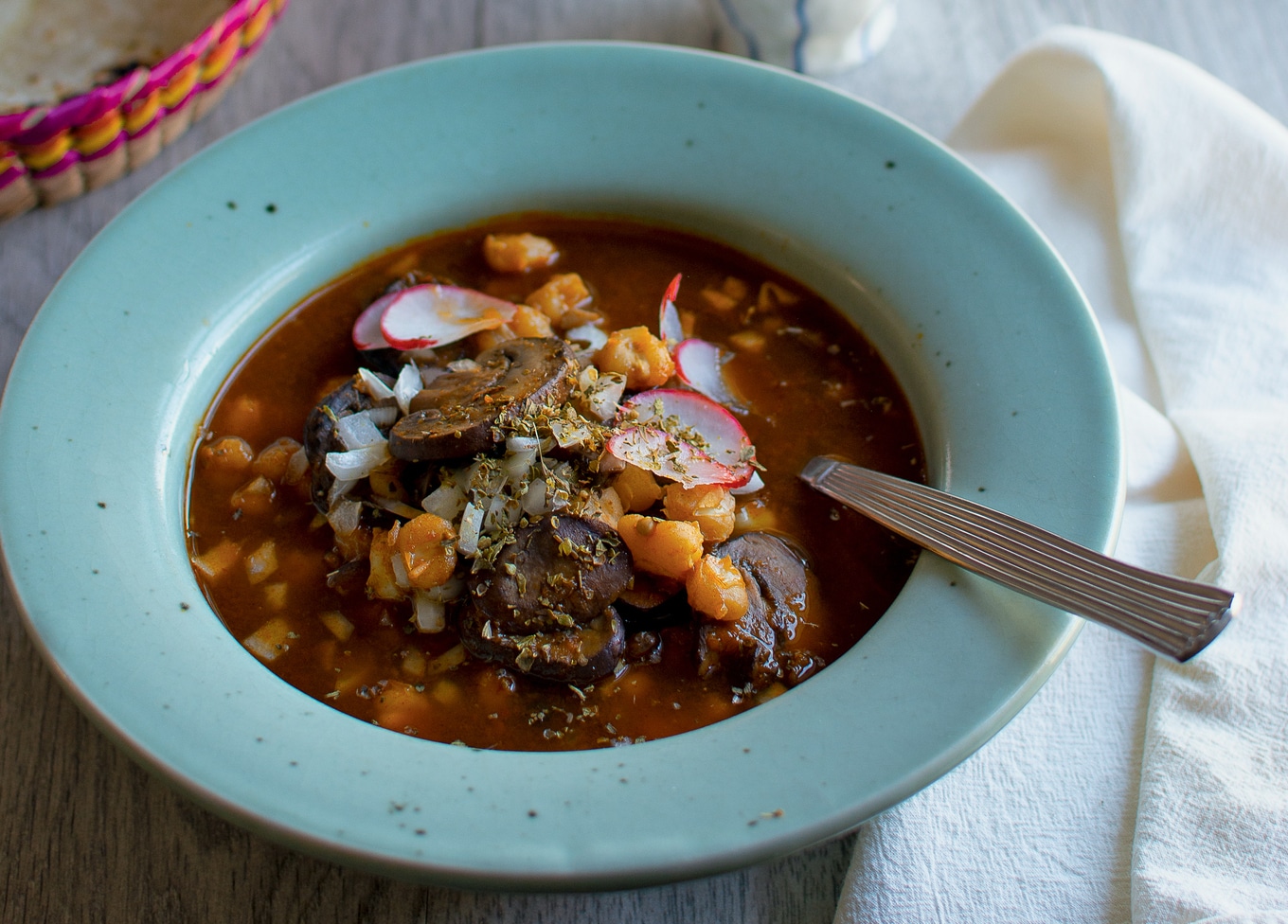 Kate Ramos
2 Vegan Instant Pot Red Pozole With Mushrooms and Hominy 
When the night gets chilly, cozy up to a warm bowl of this traditional hominy-based spicy stew. The complex flavors and various textures in this soup make it a perfect one-dish meal, so if you make nothing else, this recipe will be sure to satisfy both you and your ancestors. 
Get the recipe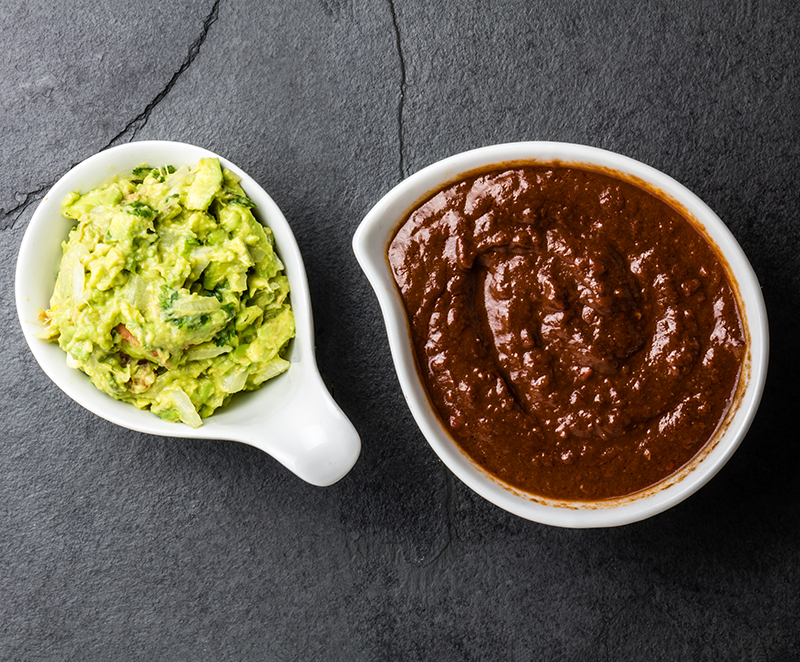 3 Mole Poblano 

There's no sugar-coating this; this recipe takes some work. However, your great, great abuela is worth it—you won't see her until next year, after all. Make her proud by mastering this 16-ingredient mole with origins in the Mexican state of Puebla. The smoky, earthy, slighty sweet, and spicy sauce is well worth the work, trust us. 
Get the recipe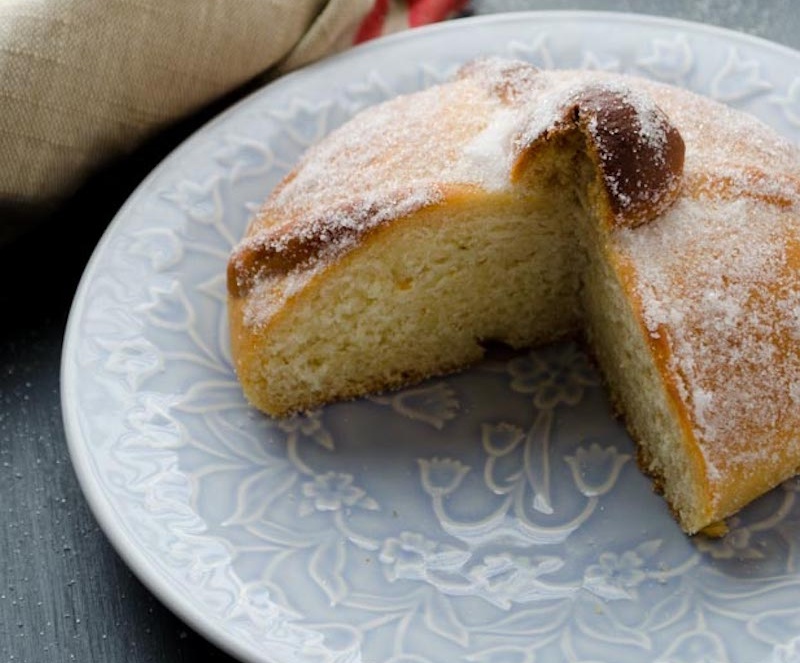 Dora's Table
4 Pan de Muerto 
A holiday-specific variety of pan dulce, or sweet bread, pan de muerto is a traditional offering left at the altars of ancestors. It's a tender, yeasted bread commonly flavored with orange zest, and while it is perfect on its own, it also acts as the perfect dunking vessel into a thick, steaming cup of chocolaty champurrado. 
Get the recipe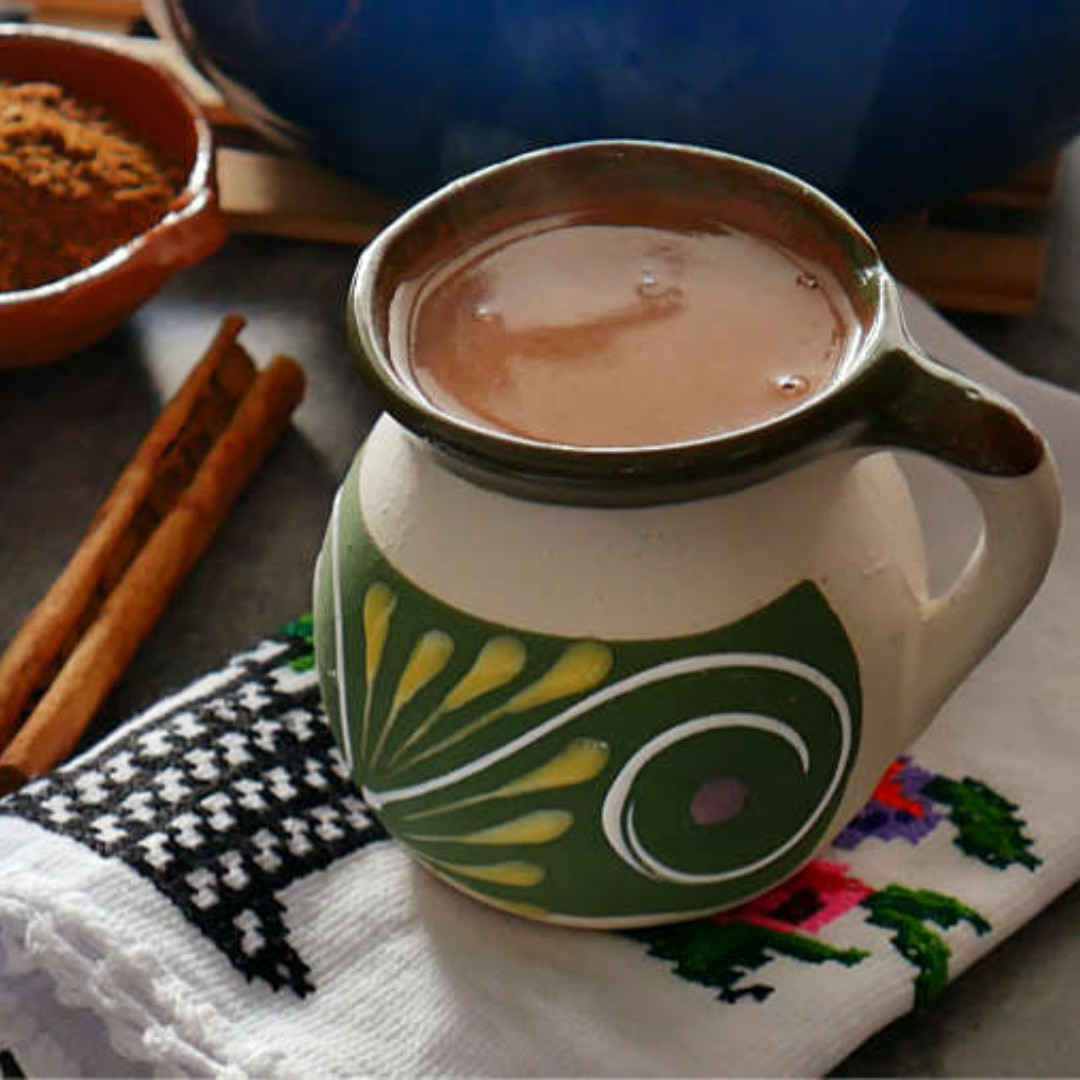 Mexican Made Meatless
5 Champurrado
Combine the thickest drinking chocolate you've ever enjoyed with the complex flavors of a Mexican spiced hot chocolate, and you're in the ballpark of the soul-warming drink known as champurrado. Thickened with masa (corn flour) and flavored with its signature piloncillo (similar to brown sugar) and sweetened Mexican chocolate discs, this beverage trumps all other chocolaty drinks.
Get the recipe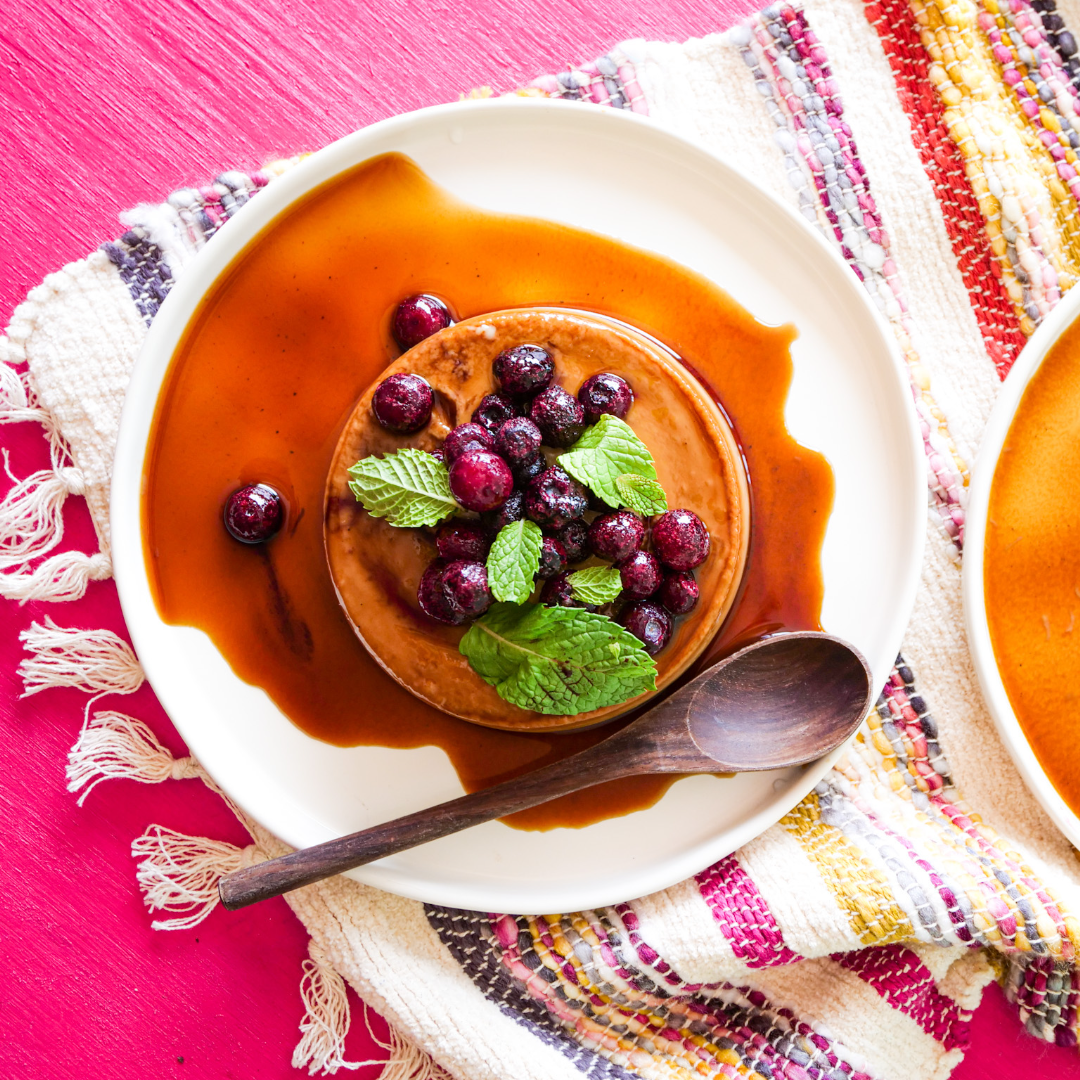 Bailey Ruskus
6 Caramelly, 5-Ingredient Flan
Street vendors can often be spotted selling this sweet, delicate dessert at big Day of the Dead celebrations. Reminiscent of custard, flan dates back to the Roman Empire, where cooks first dreamed up this dish with a savory twist. Over time, sweet iterations took over, and the Spanish eventually introduced the dessert to the Americas during the conquest. Today, it's a familiar favorite across Latin America. If your ancestors had a major sweet tooth, they'll thank you for making room for flan on their altar. 
Get the recipe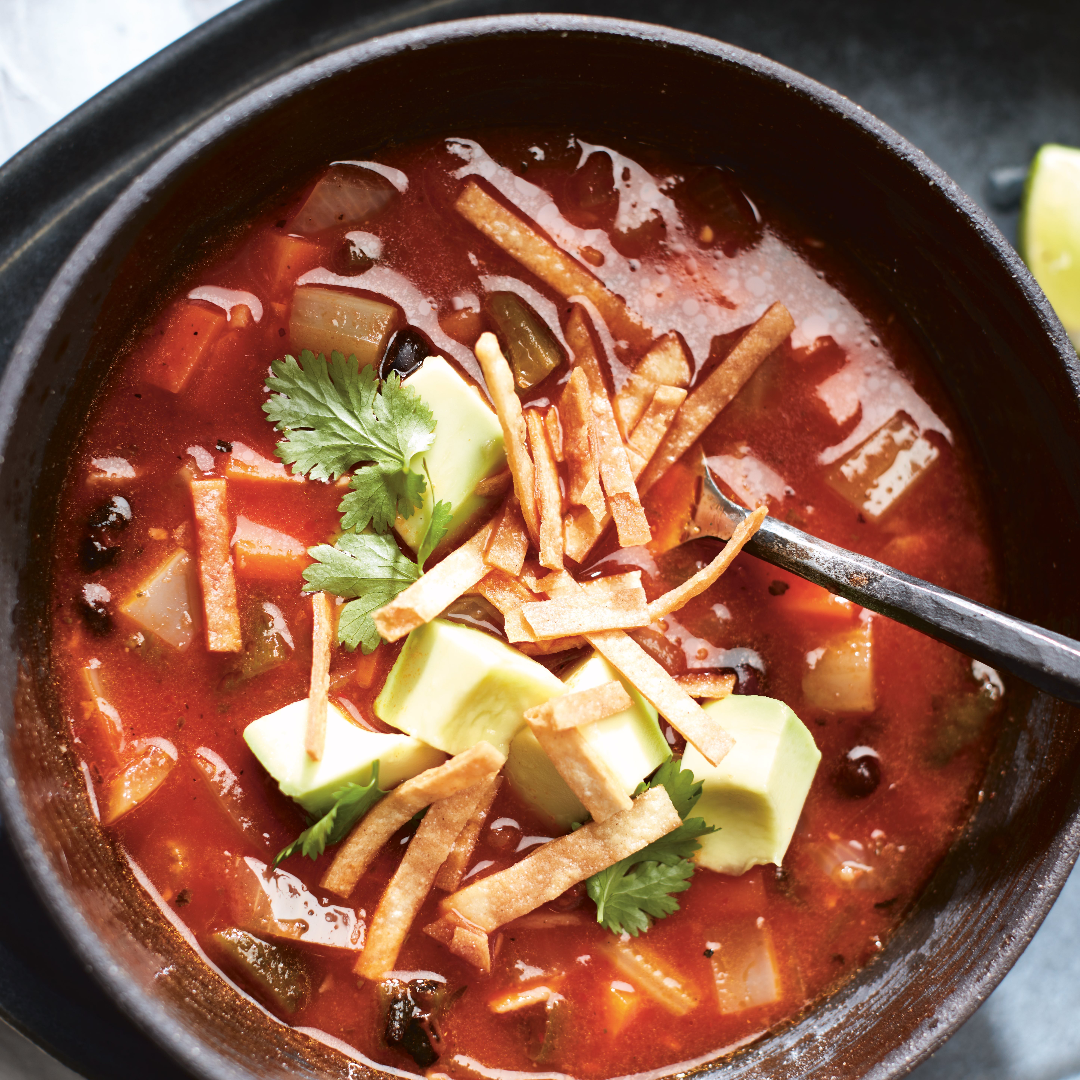 Charity Morgan
7 Vegan Sopa Azteca (Mexican Tortilla Soup) With Black Beans
Ancho and poblano chilies bring a gentle heat to this brothy tortilla soup that's guaranteed to warm you from the inside out—perfect for celebrating your loved ones long into the night. Loaded with crispy tortilla strips, creamy avocado, tomatoes, carrots, and aromatic cilantro, this tasty tradition packs a punch of flavor. 
Get the recipe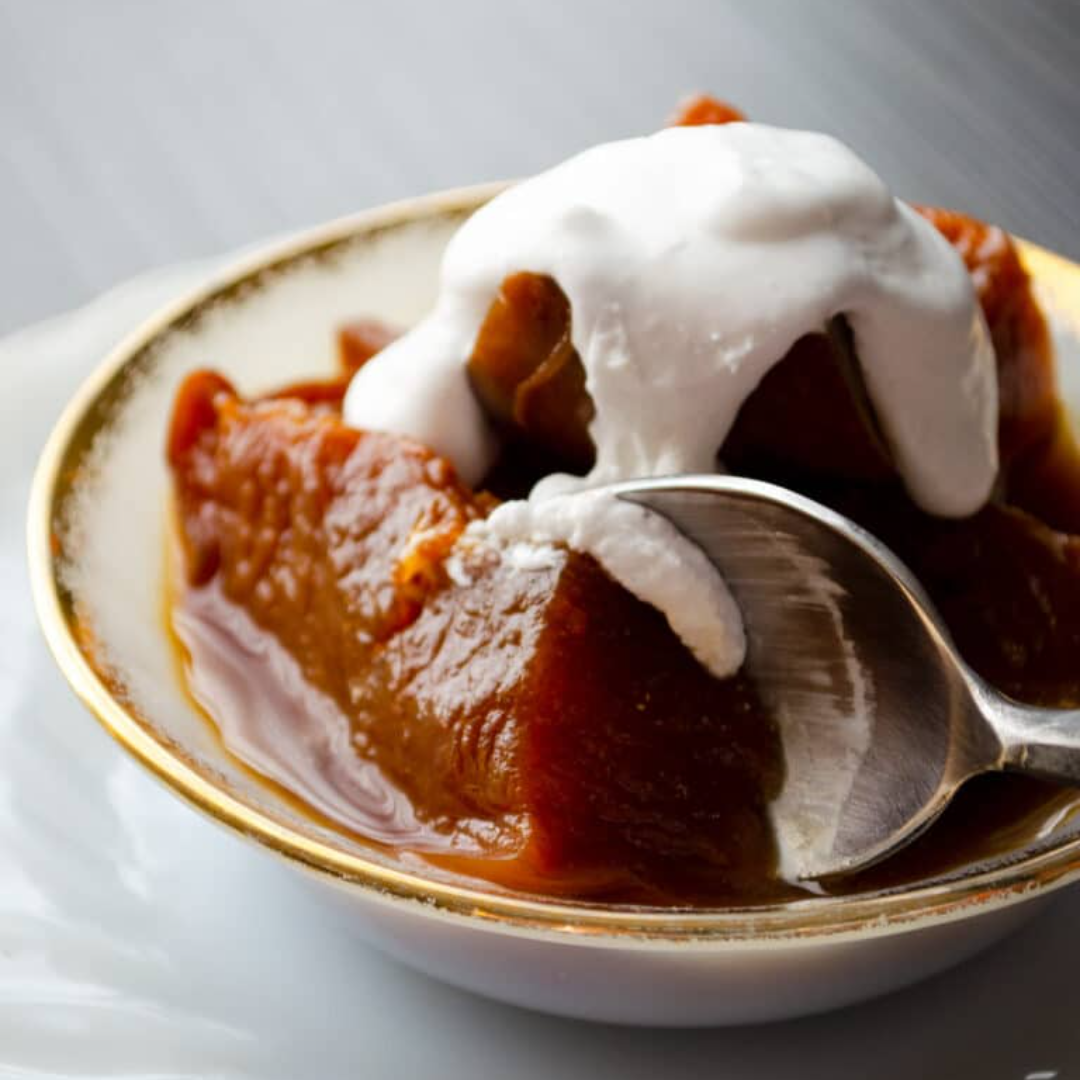 Dora's Table
8 Mexican Candied Pumpkin
Another sweet treat to delight your ancestors, candied pumpkin is a traditional Day of the Dead food across different regions of Mexico. Sweet, sticky, and supple, this dessert is made with piloncillo, clove, orange peel, and cinnamon. Enjoy on its own or serve alongside a dollop of vegan whipped cream.
Get the recipe
For more vegan Mexican food, read: