Esther the Wonder Pig—the pig that inspired people all over the world to see farm animals in a new light—has died at the age of 11.
Steve Jenkins and Derek Walters adopted Esther when she was just a piglet, under the impression she was a "micropig" or "teacup pig." But when she grew to be around 600 pounds, they stuck by her side. After separating in 2022, Jenkins and Walter still remained devoted co-parents to Esther.
Over the last 11 years, Esther changed the way her dads felt about farm animals forever, inspiring them to write a book and even open their own farm animal sanctuary.
Esther's death was announced on her Instagram page, which was used by Jenkins to post regular updates of her life, and has amassed nearly 580,000 followers over the years.
"There's no easy way to say this, but the day we all wished would never come has arrived. Esther has passed away. She was calm and peaceful, and fell asleep with her dad Steve by her side," the post reads.
Esther the Wonder Pig
"While we understand many of you will have questions, and we will have the answers for you, we are going to take a little break to process the situation. Even though Esther is no longer physically with us, her memory and legacy will live forever. Esther is immortal, and we will continue to show the world that all animals deserve to be loved just like she was," it continued.
"Sending love and happy thoughts to each and every one of you. We know you all loved her just as much as we did, and we thank you for that."
Esther lived with two siblings, a dog named Phil and a turkey named Cornelius, who also died in September. "Cornelius completely changed my perception of birds, much the way Esther did for pigs," Jenkins wrote on Instagram of Cornelius, who was just over 10 years old when he died.
"It wasn't that he was special (he was special, but that's beside the point), it was because he was allowed to be himself and to show us who he really was," he added. "That's the amazing thing about animals. We can learn so much from them if we pay attention."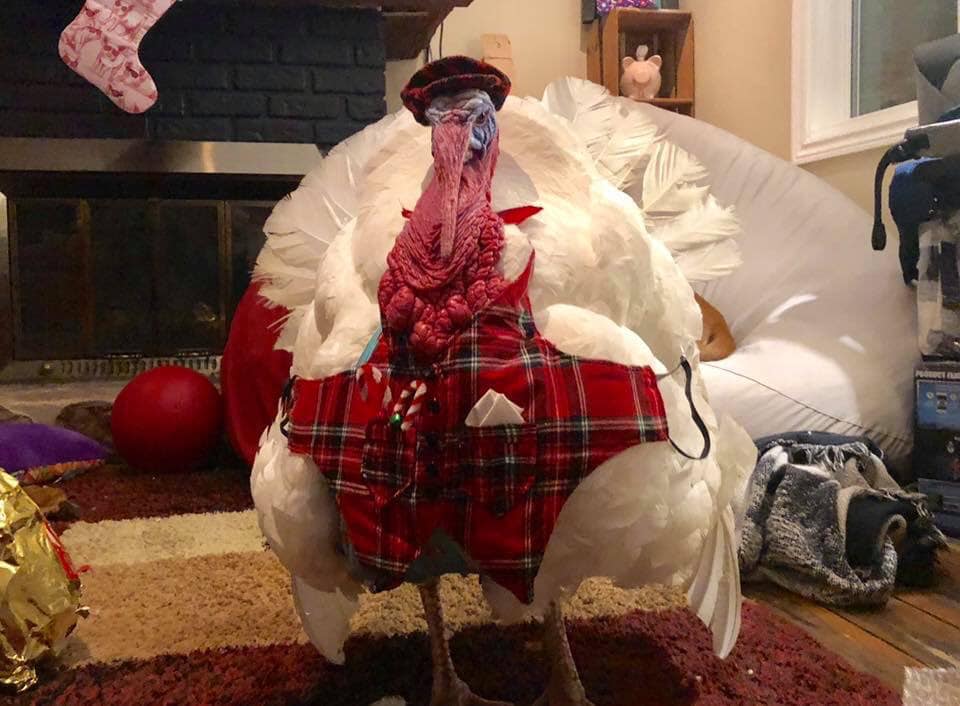 Esther the Wonder Pig
Saving animals in Esther's name
Inspired by their close bond with Esther, Jenkins and Walters launched the Happily Ever Esther Farm Sanctuary in Ontario, Canada, in 2014. The sanctuary's mission is to provide a refuge for farm animals who have been abused, neglected, or abandoned. 
Around the world, billions of animals are exploited in factory farms every day. In fact, in June 2023, The Humane Society of the United States revealed that more animals are being used and killed in the global food industry than ever before, specifically 92.2 billion.
The Happily Ever Esther Farm Sanctuary aims to give as many farm animals as possible the comfortable life they deserve. It's home to nearly 30 pigs, two cows, more than 20 birds, five goats, three sheep, one rabbit, one horse, one donkey, and two cats.
Esther also inspired several books, including Esther the Wonder Pig: Changing the World One Heart at a Time and a children's book called The True Adventures of Esther the Wonder Pig.
Jenkins and Walter call Esther's influence the "Esther Effect." During her 11 years, she had many fans all over the world, including world-renowned climate activist and vegan Greta Thunberg, who visited her back in 2019.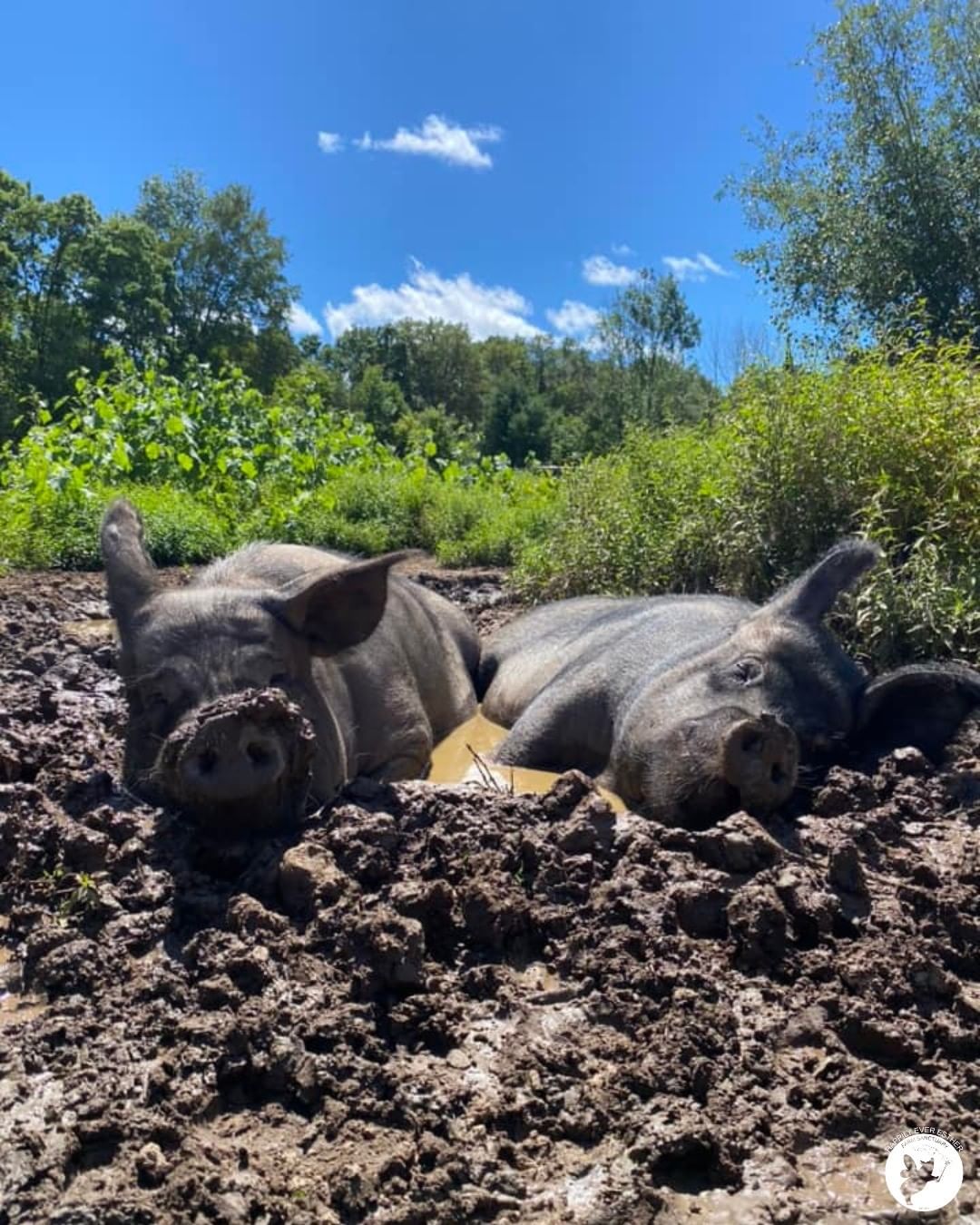 Happily Ever Esther Farm Sanctuary
'Esther made us look at ourselves'
In Esther's name, Jenkins and Walter advocate for veganism. "Esther made us look at ourselves and what we were supporting every time we spent money on day-to-day goods which supported animal exploitation and cruelty," they wrote on the Esther the Wonder Pig website.
"We decided we couldn't do it anymore. Morally and ethically it made sense," they continued. "We did it one step at a time and although it was a learning curve, we have been able to make the switch quite easily. Veganism is about living cruelty-free. Cruelty free to animals. Cruelty-free to the environment, and cruelty-free to yourself."
After the news of her passing hit Instagram, several fans took to the comments section to express their sadness and grief, but also to acknowledge the incredible impact that Esther had.
One commenter wrote, "Esther has permanently changed how many humans view pigs and other animals. Esther served as a conduit for humans to see pigs as life forms who deserve to have a chance to love, have fun, be with family, all free of harm and imprisonment."
"She was such an important part of your world. Thank you Esther for showing millions how beautiful, sweet, and funny pigs really are, and we thank you, Steve and Derek, for letting us all follow along," animal-rights organization PETA added. "Love her forever, the pig who changed the world for pigs."
For more on farm animals, read: