It's time to stop overthinking gifts this holiday season: Everybody. Loves. Chocolate. VegNews editors looked far and wide in search of the gotta-have-it, melt-in-your-mouth chocolate treats and novelties that will make your gift-giving extra sweet this year. So don't stress (and remember, you deserve a chocolaty gift, too!), because here are our top 10 picks.
Oso Cacao
1 Sweet Potato and Candied Amaranth Chocolate Bars by Oso Cacao
Roasted, candied, glazed, and even mashed—sweet potatoes make for a standout Thanksgiving side. But why should the star tuber be limited to the dinner table? Oso Cacao's world-class chocolatiers combine organic sweet potato, vanilla bean, and crunchy, popped amaranth seeds for a brightly hued, sweet-and-nutty vegan white chocolate bar that you can enjoy long after the leftovers are gone.
Find it here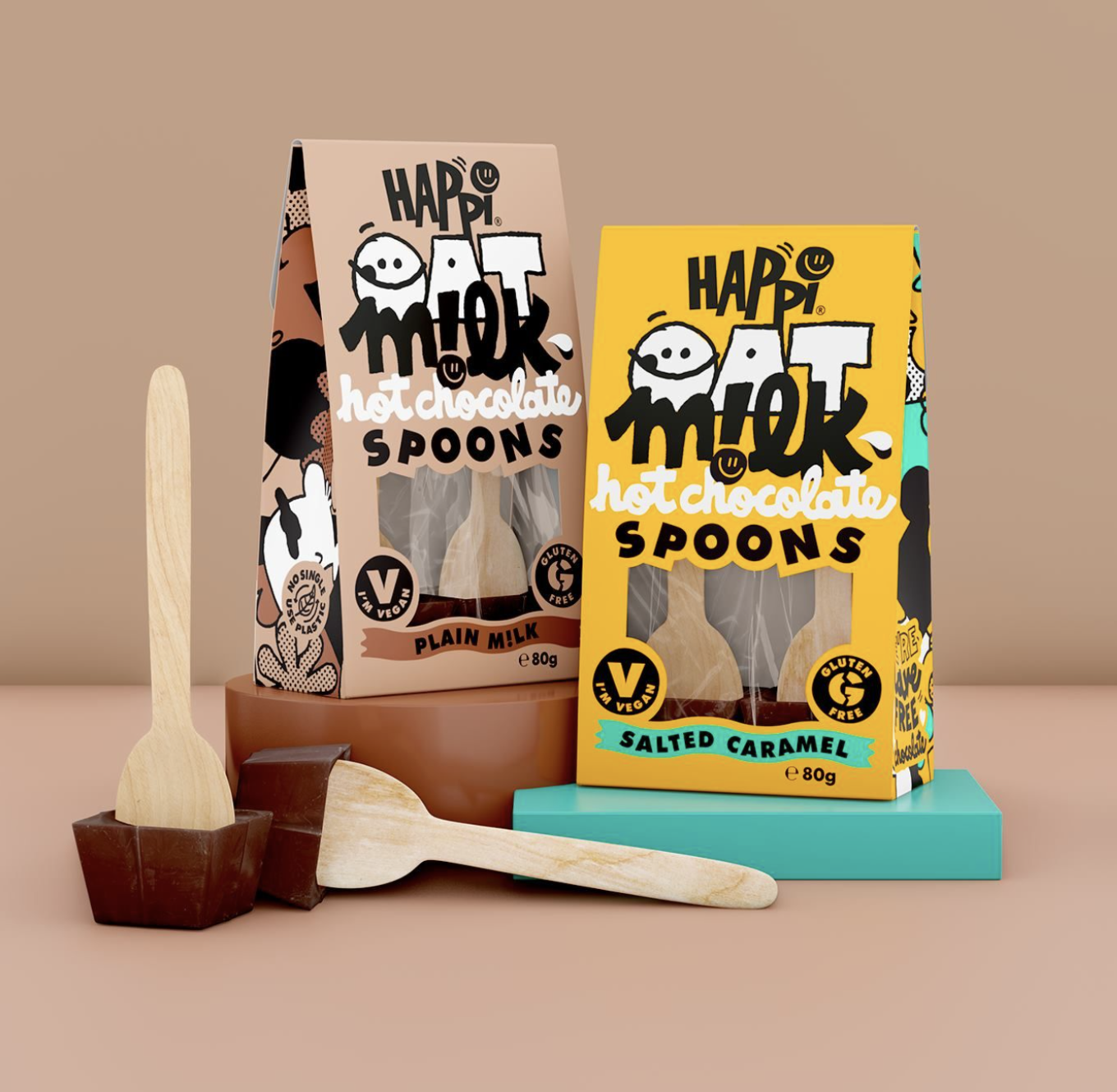 Happi Chocolate
2 Hot Chocolate Spoons by Happi Chocolate
Hot chocolate as a stocking stuffer? Pass on the messy powders and gift oat milk hot chocolate spoons instead. Choose between Plain Milk and Salted Caramel, dip the biodegradable wooden spoon into steaming plant milk, stir until dissolved, and presto—instant cozy! Pair with a bag of mini vegan marshmallows and a festive mug, and watch the smiles roll in.
find it here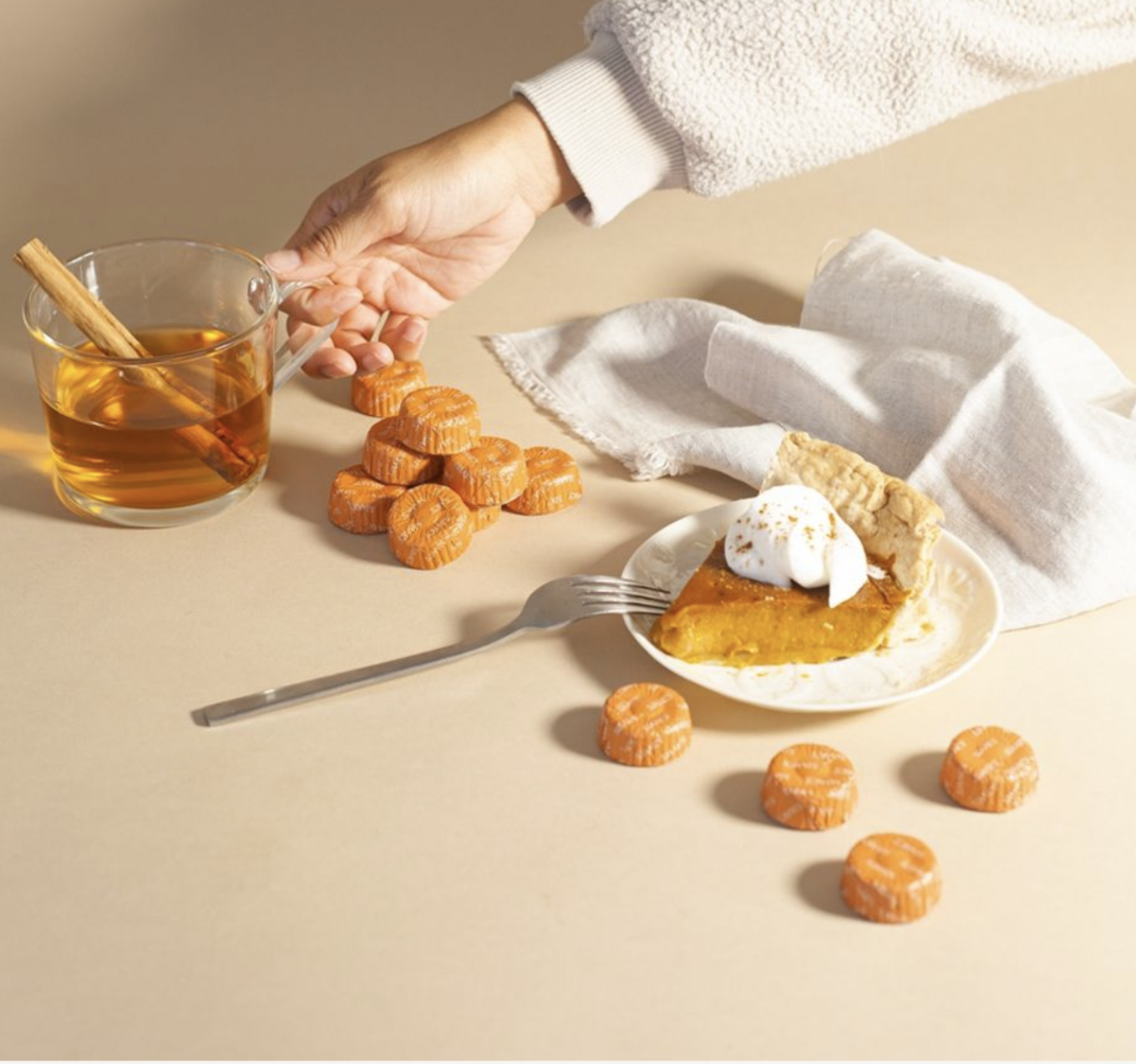 Sjaak's
3 Pumpkin Spice Melk Chocolate Bites by Sjaak's
Pumpkin lattes? Basic. Pumpkin chocolates? Keep talking. Ideal for the PSL-obsessed, these bite-sized morsels feature a gooey, spiced center—reminiscent of pumpkin pie—enrobed in a milky, slightly nutty outer shell with notes of vanilla bean. The days of PSLs may be numbered, but a stash of these chocolates means it's pumpkin season whenever you want.
find it here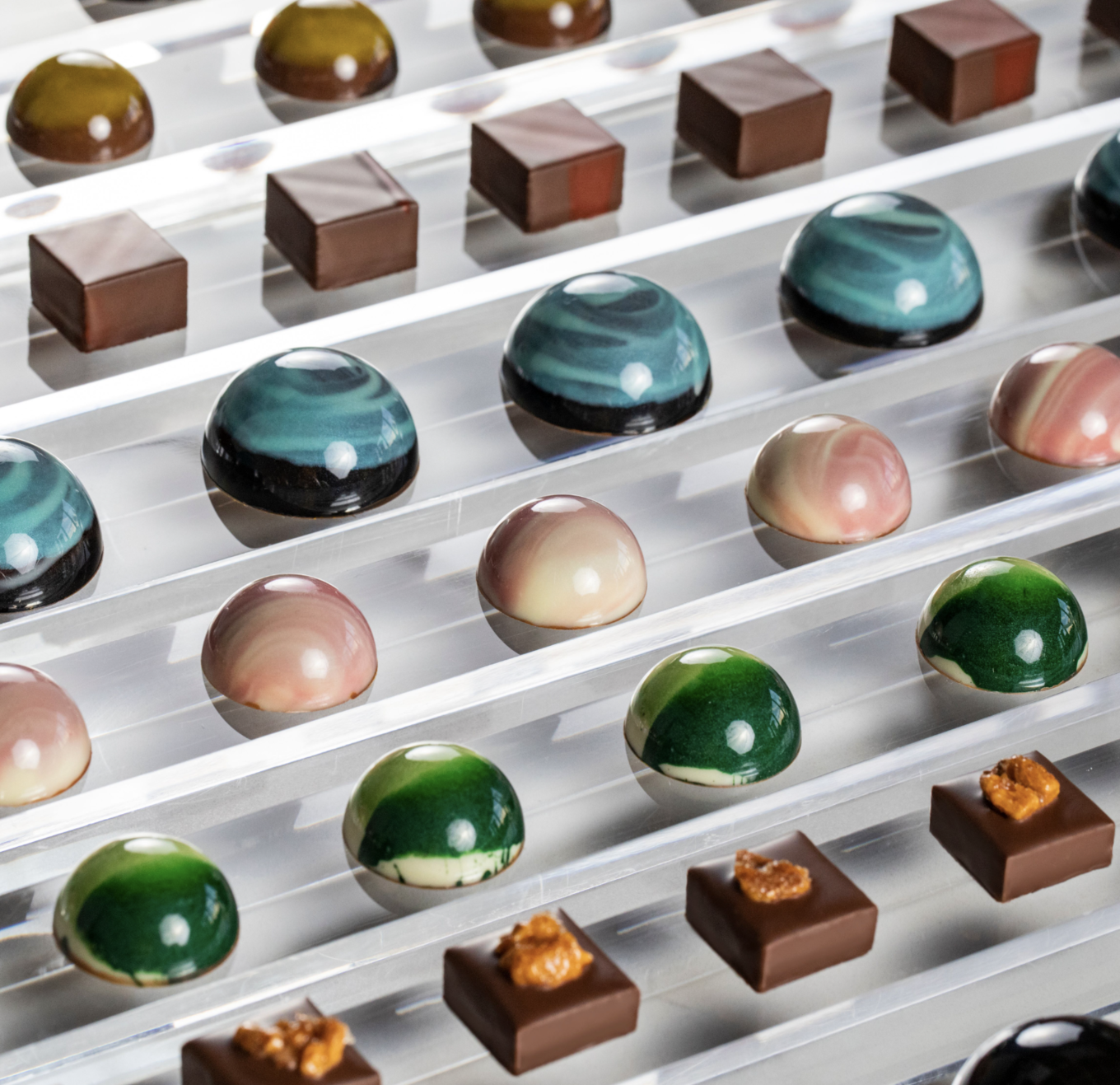 Melissa Coppel
4 Vegan Bonbons by Melissa Coppel
Warning: these stunning bonbons are indeed works of art … but they're meant to be eaten. World-renowned Colombian-born chocolatier Melissa Coppel—who honed her craft at pastry school and Michelin-starred restaurants—makes bonbons fresh daily, focusing on complementing rich vanilla beans with globally inspired flavors. True works of art, these impossibly glossy, hand-painted treats are sure to turn anyone into a chocoholic.
find it here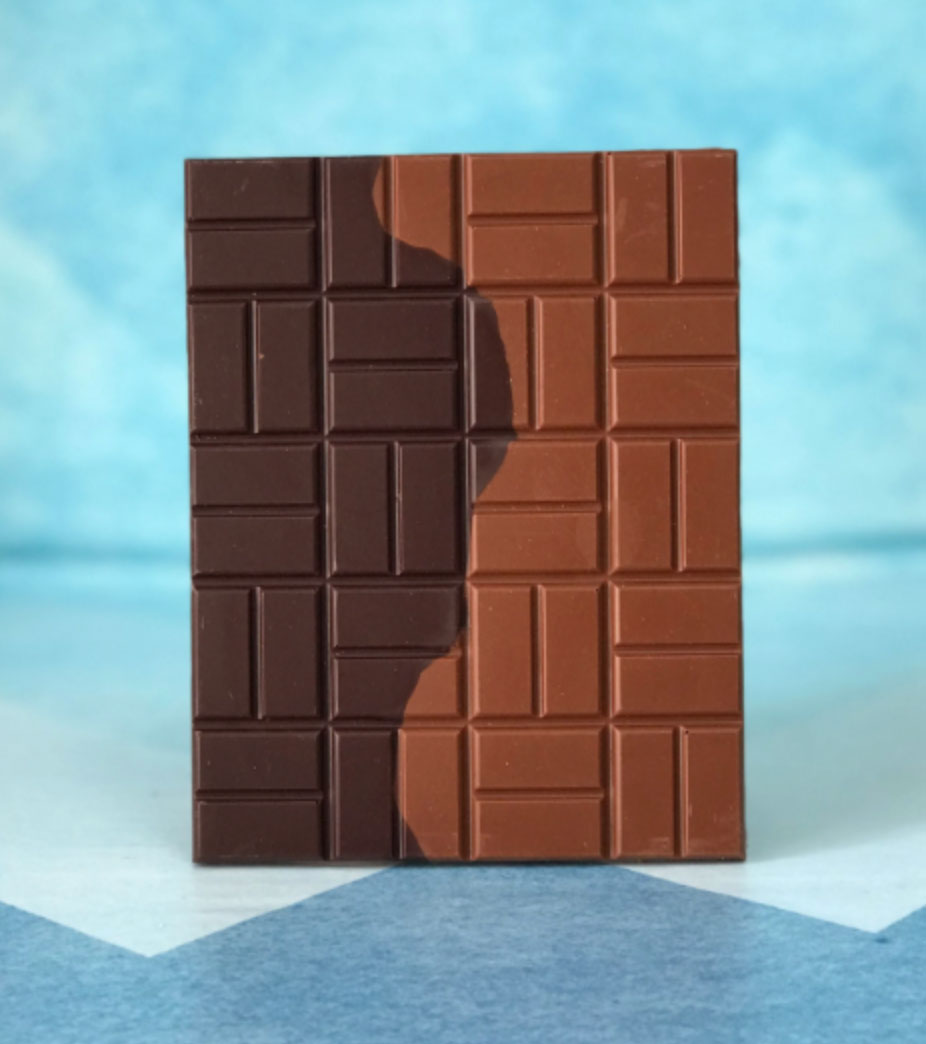 Mission Chocolate
5 Two Rivers Bar by Mission Chocolate
Stop your search—we've found the perfect gift for your globe-trotting loved one. Inspired by Brazil's Rio Negro and Rio Solimões—two starkly hued rivers that meet and flow parallel to each other before finally merging into the Amazon River—this graphic, two-toned bar combines Catongo and Amazon cacao for a confection that's citrusy, velvety, and evocative of brownies. Talk about the best of both worlds.
find it here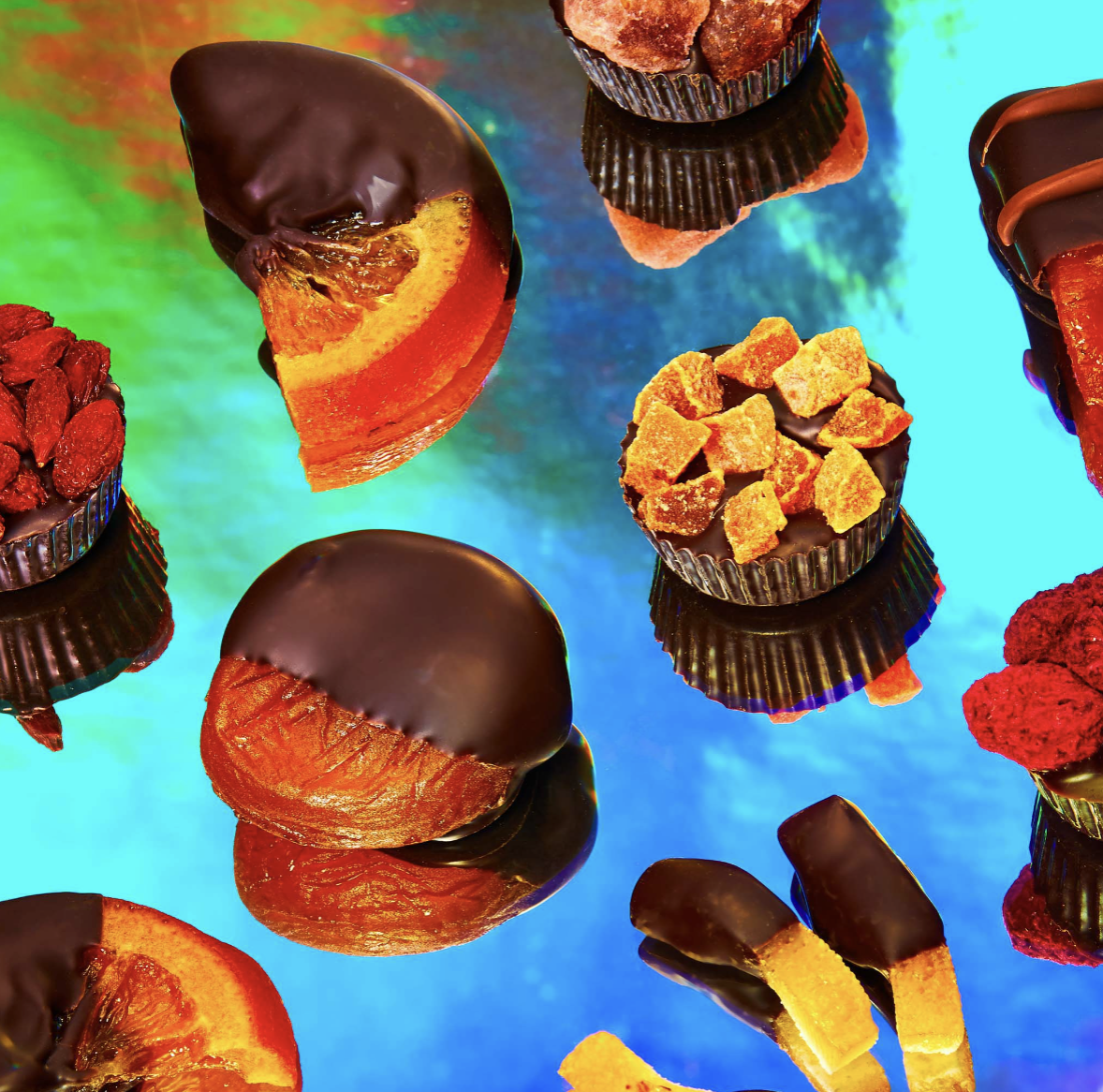 Compartés
6 Vegan Dark Chocolate Assortment Gift Box by Compartés
EDITORS' CHOICE!
Relieve your loved ones from the cold weather with California sunsets, swaying palm trees, and warm summer breezes … all in a box of chocolates. Handcrafted in Los Angeles, Compartés' luxurious gift box is filled to the brim with plump, chocolate-dipped apricots and juicy pineapples that look like jewels alongside enrobed almonds, pecans, coconut, and goji berry-studded chocolate cups.
Find it here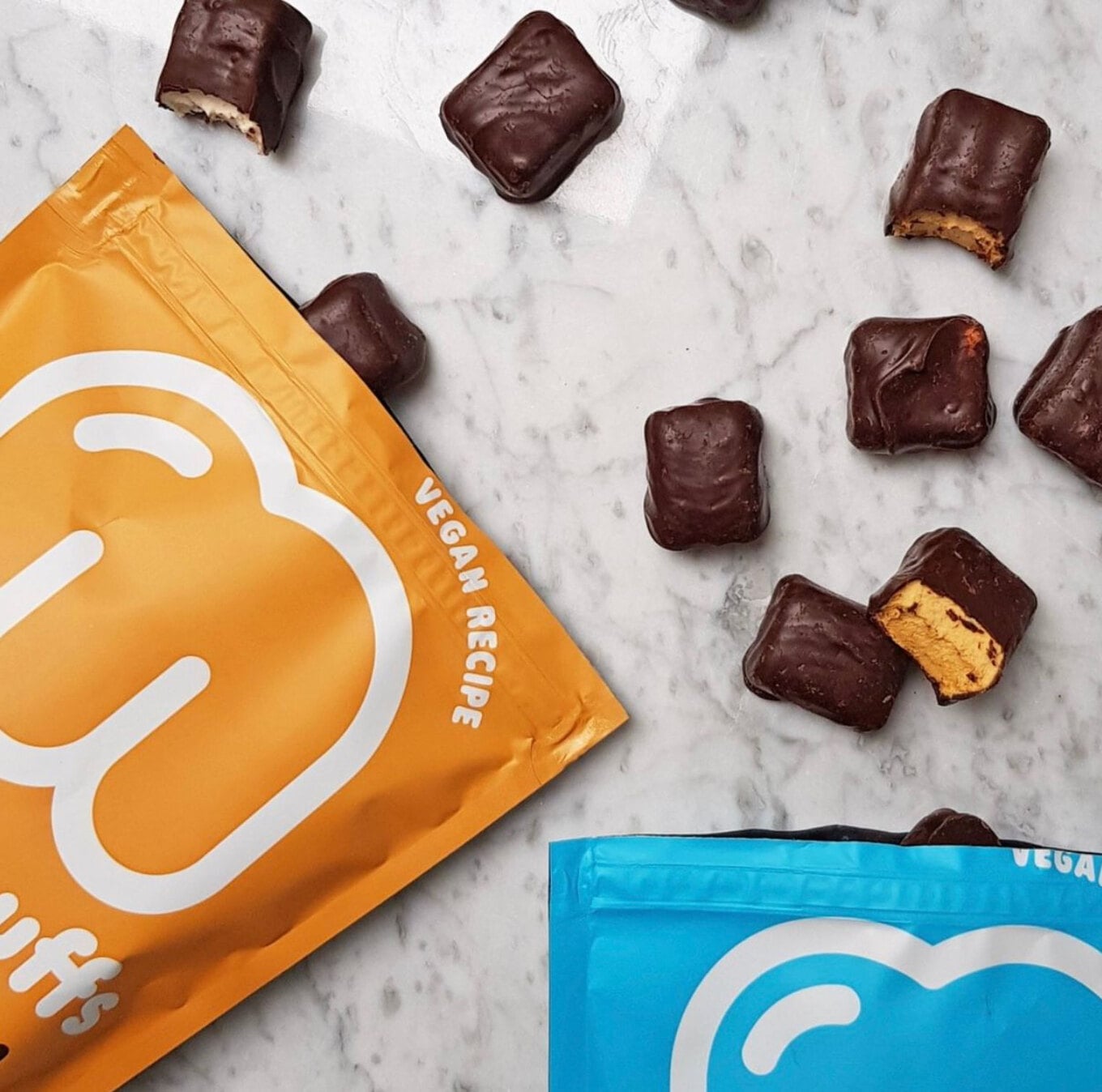 Mallow Puffs
7 Chocolate-Coated Marshmallows by Mallow Puffs
Gourmet marshmallows are having a moment, and we're here for it. These pillowy, sticky-sweet marshmallow cubes—in vanilla, raspberry, and salted caramel flavors—are coated in fudgy Belgian dark chocolate. Toss into your weekly hot cocoa or air-fry with vegan graham crackers ever so slightly for easy s'mores.
find it here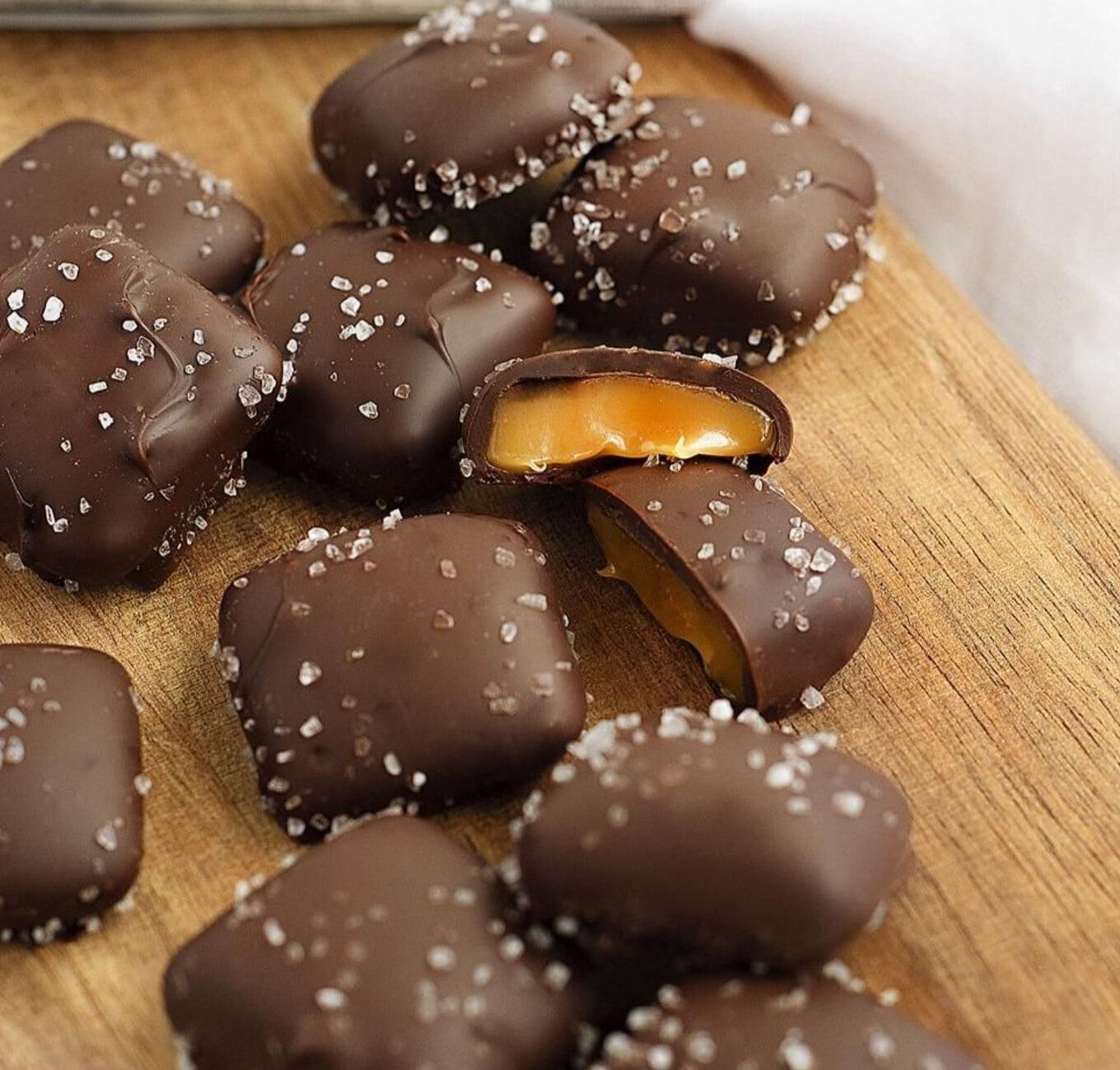 Sanders Candy
8 Dark Chocolate Sea Salt Caramels by Sanders Candy
Throughout its 148 years in operation, Sanders Candy has perfected all-things chocolate—including its first foray into vegan delights. Gift a pouch to a friend, keep one for yourself, and know that you'll both be luxuriating in the same vanilla- and coconut cream-imbued caramels—buttery and soft, not overly chewy or tacky—enveloped by 70-percent dark chocolate and finished off with crunchy, flaky sea salt.
Find it here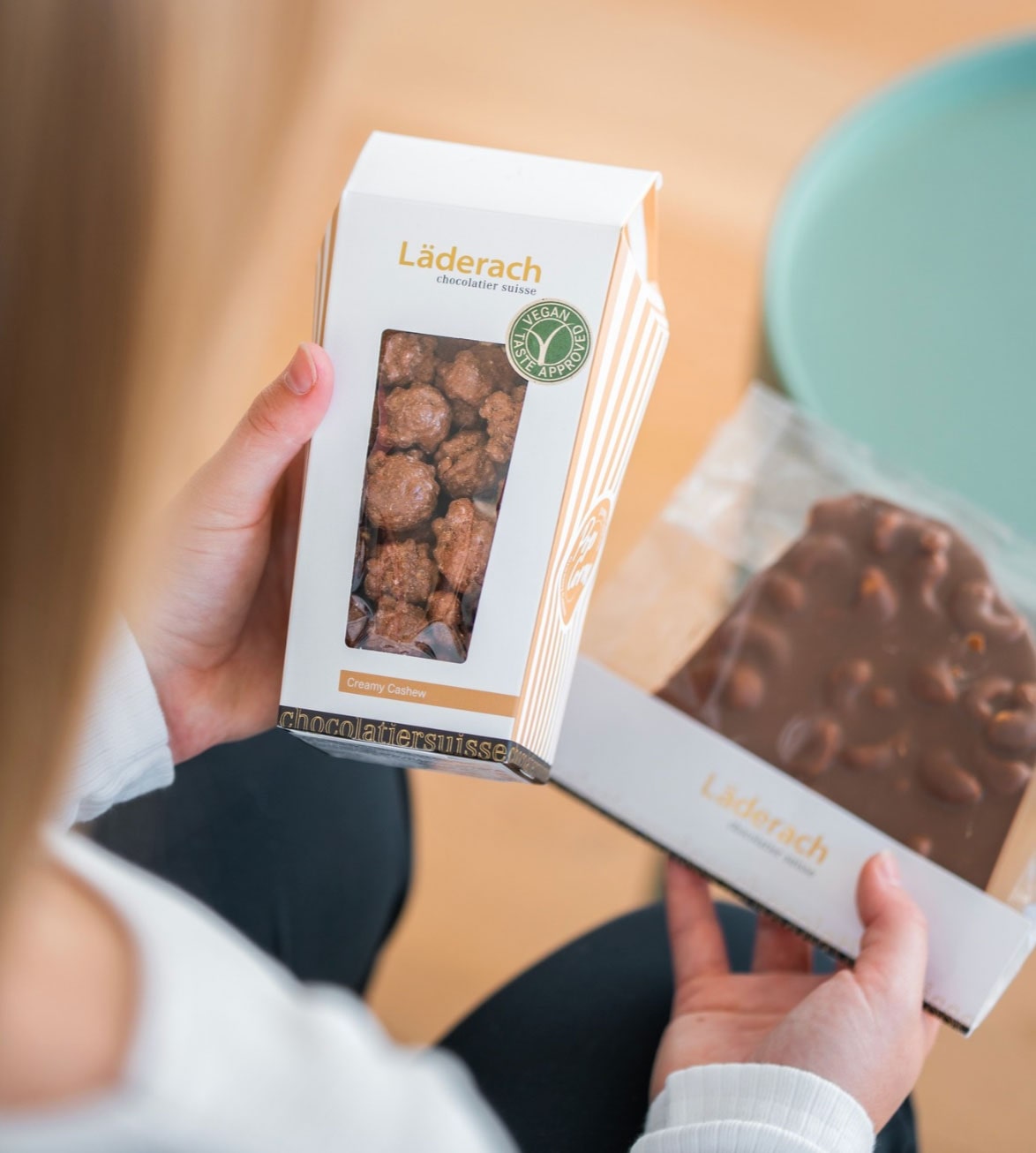 Läderach
9 Cashew Chocolate Popcorn by Läderach
Yes, giant tins of cheese-coated popcorn may be ghosts of Christmas Gifts Past, but these Swiss-made treats are a worthy, contemporary replacement. A thin coating of both cashew milk and dark chocolates give way to big, puffy, crunchy kernels of caramel corn. Pick something else for Christmas tree decorating—this popcorn's too good.
find it here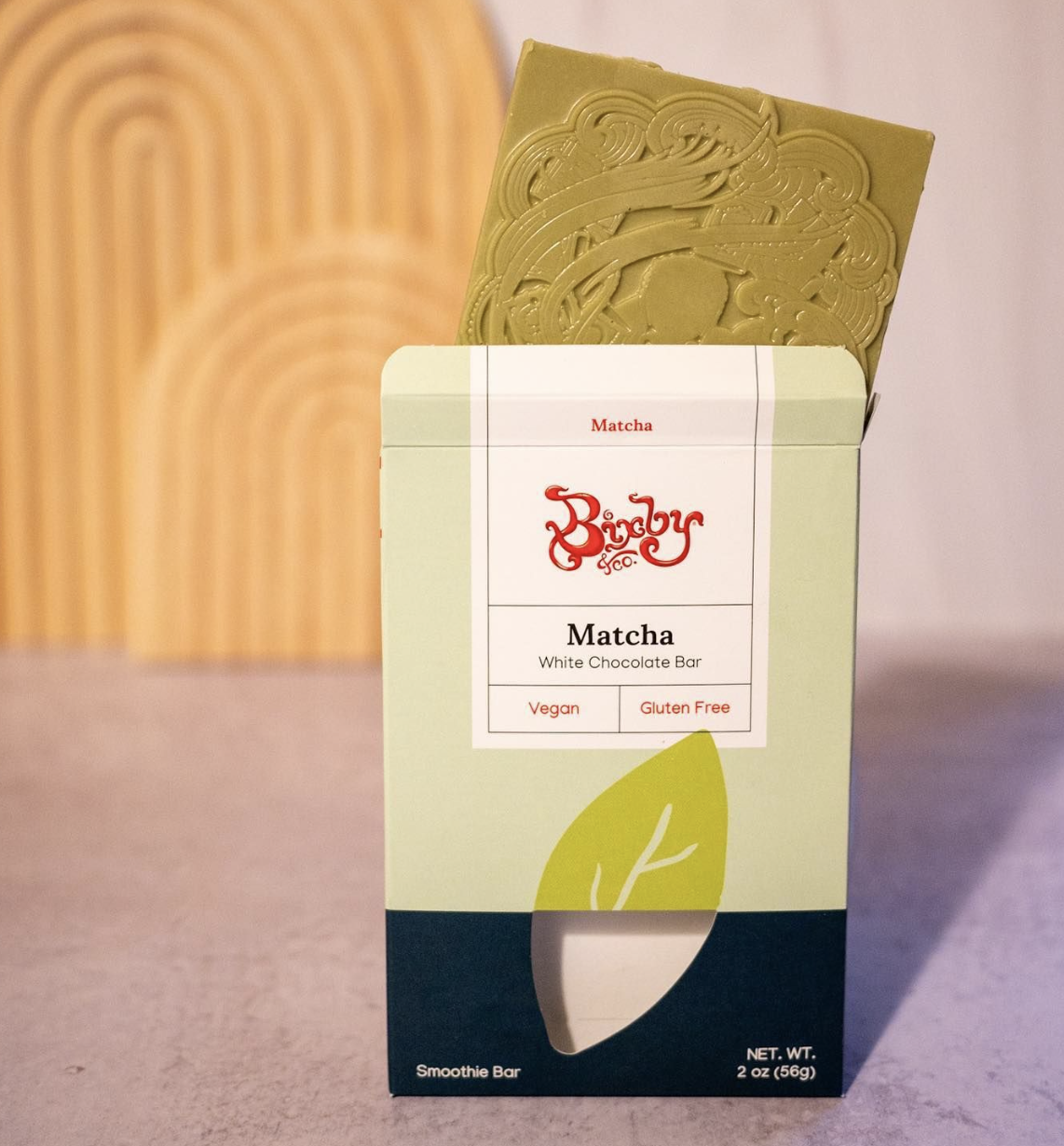 Bixby Chocolate
10 Matcha White Chocolate Bars by Bixby Chocolate
#TeamMatcha, stand up! Tap into the centuries-old Japanese tea tradition by way of this creamy, dairy-free white chocolate. Made from organic ceremonial grade matcha, this intricately embossed bar boasts myriad health benefits: one bite, and you're sure to unleash health-boosting properties like glowing skin and improved heart health. Now that's a gift that keeps on giving.
find it here
For more vegan chocolate, read: