With restaurants across five continents, restaurateur, cookbook author, and celebrity chef Matthew Kenney has built a formidable fleet of vegan restaurants.
Kenney's signature style emphasizes the use of whole food, plant-based ingredients, such as seasonal fruits and vegetables, nuts and seeds, and grains to craft high-end dishes. His signature raw vegan lasagna, which features zucchini noodles, heirloom tomatoes, and housemade cashew cheese, is a shining example of this.
Other specialties of Kenney restaurants include artisan vegan cheeses and an extensive organic wine list. But Kenney isn't just about fine dining and small plates: you can also find classic American fare like burgers and fries amongst his eateries, too. 
The start of Matthew Kenney's vegan restaurant empire
Kenney first cut his teeth in the fine-dining kitchens of New York City. He eventually set out on his own in Southern California, bringing a new style of vegan cuisine that fused traditional and advanced culinary techniques with plant-based ingredients. The result was inconceivable at the time—vegan food that was worthy of a white tablecloth experience.
Matthew Kenney Cuisine
Kenney's first few restaurant concepts featured low lighting, clean-cut lines, and immaculate plating precision. The menus incorporated a balance of raw and cooked dishes, many of which employed the use of sous vide, smoking, fermentation, and other high-end techniques that distinguished his style from other vegan restaurants. 
In recent years, Kenney has been through closures and openings, and even ventured into different categories of cuisine—his food hall in Rhode Island to a drive-thru in Orange County, CA are far more relaxed than some of his other fine-dining concepts, for example Once reserved for special occasions, the Matthew Kenney brand has become more accessible for every kind of eater.
Whether you're looking for a new date night spot or a fast-casual go-to, here is all you need to know about the Matthew Kenney Cuisine empire.
Matthew Kenney's vegan restaurants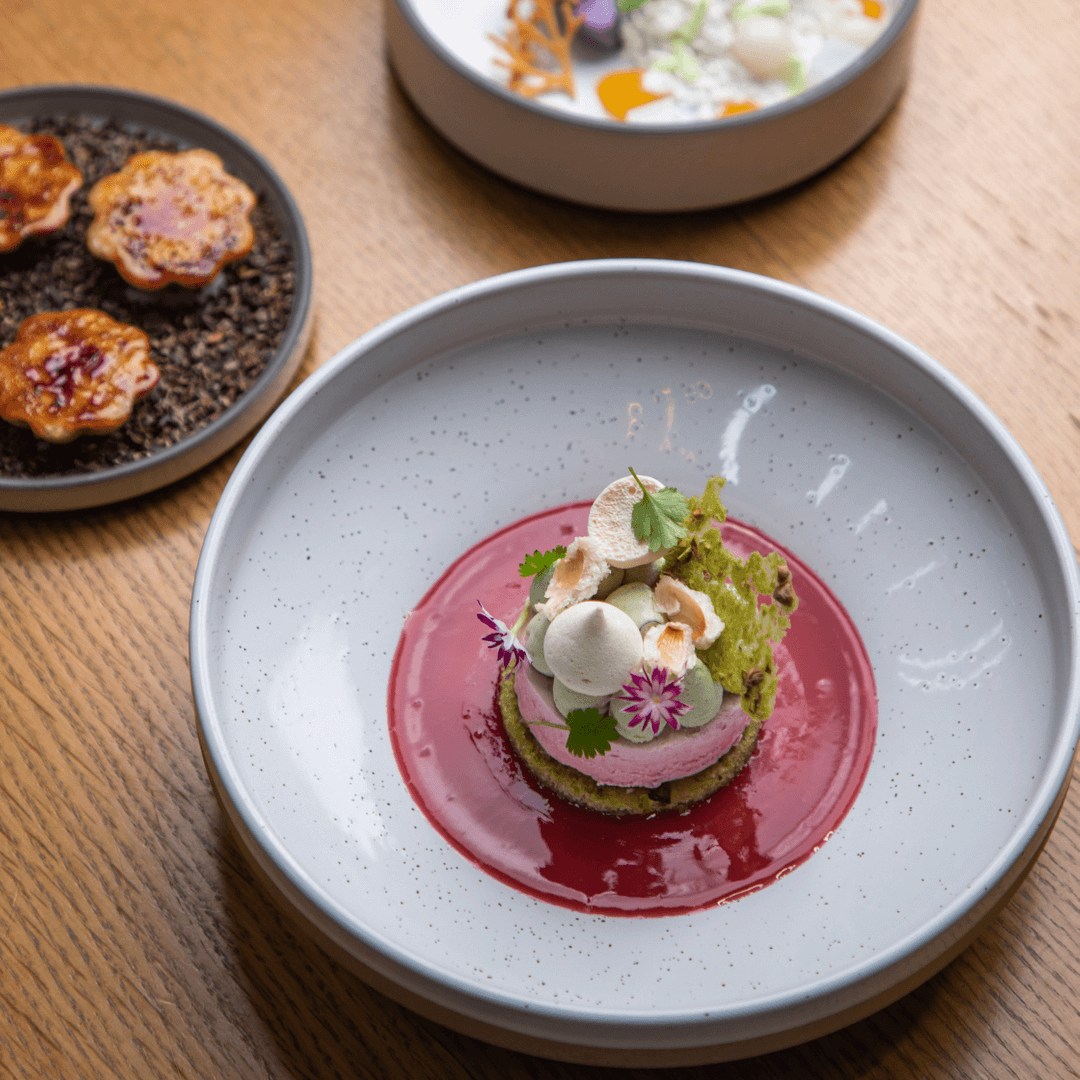 Alibi
1 Alibi
Sydney, Australia
Kenney's first (and currently only) location in Australia, Alibi has a colorful menu with stand-out dishes such as kimchi dumplings, watermelon poke, cashew ricotta-stuffed squash blossoms, and pavlova for dessert.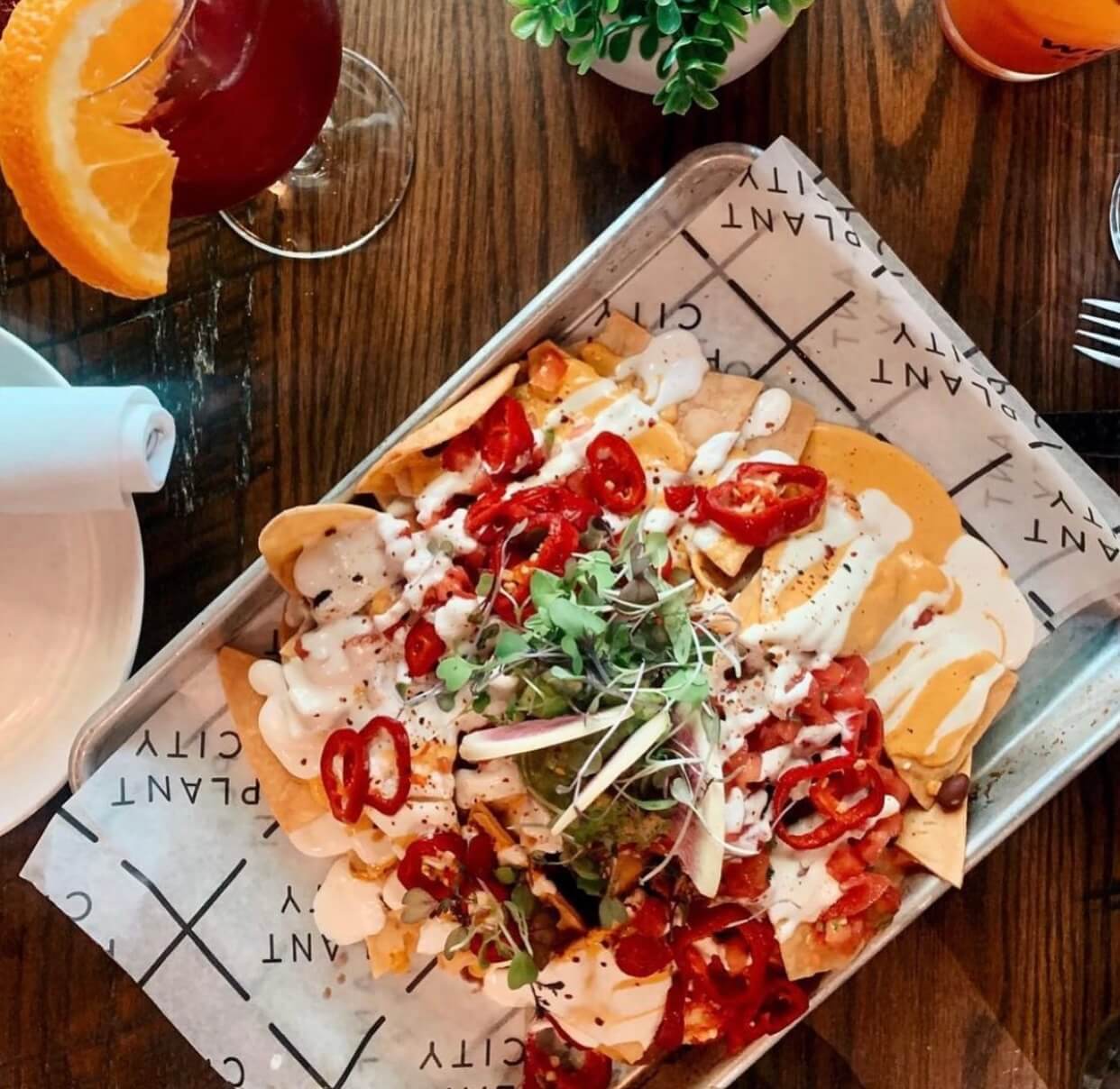 Besina
2 Besina
Providence, RI
Found in Plant City, Kenney's all-vegan food hall, Besina's menu is centered around the chef's interpretation of Mexican and Latin cuisines. Choose from plant-based burritos, croquettes, enchiladas, quesadillas, and more.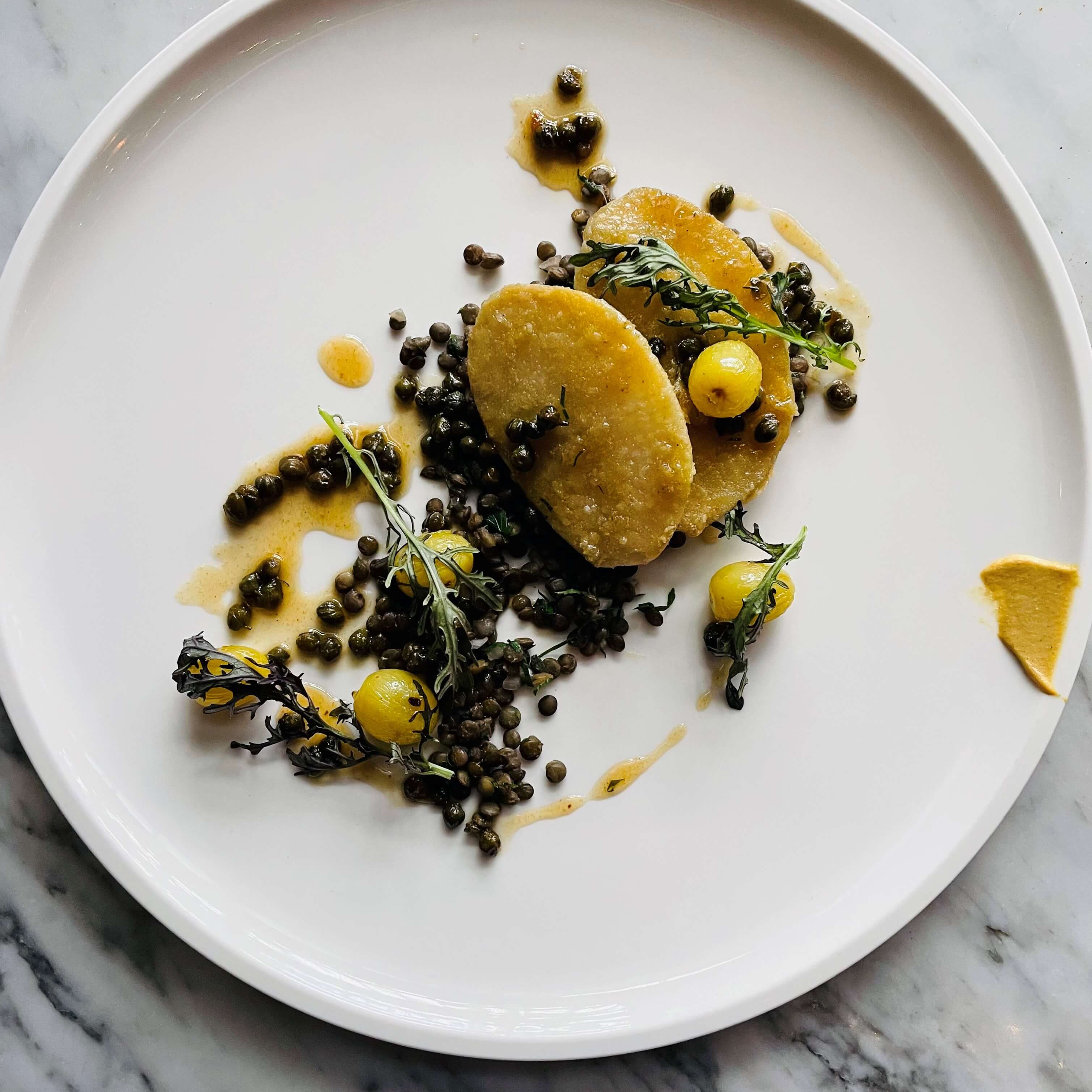 Botanica
3 Botanica
Malé, Maldives
Located inside the luxury resort One&Only Reethi Rah, Botanica is described as a garden-to-table restaurant. Utilizing ingredients that were grown in the on-site garden, the menu includes smoky tempeh kebabs with zhoug, artichokes braised with curry leaves, and fresh herb salad featuring roasted tomatoes and cashew mozzarella.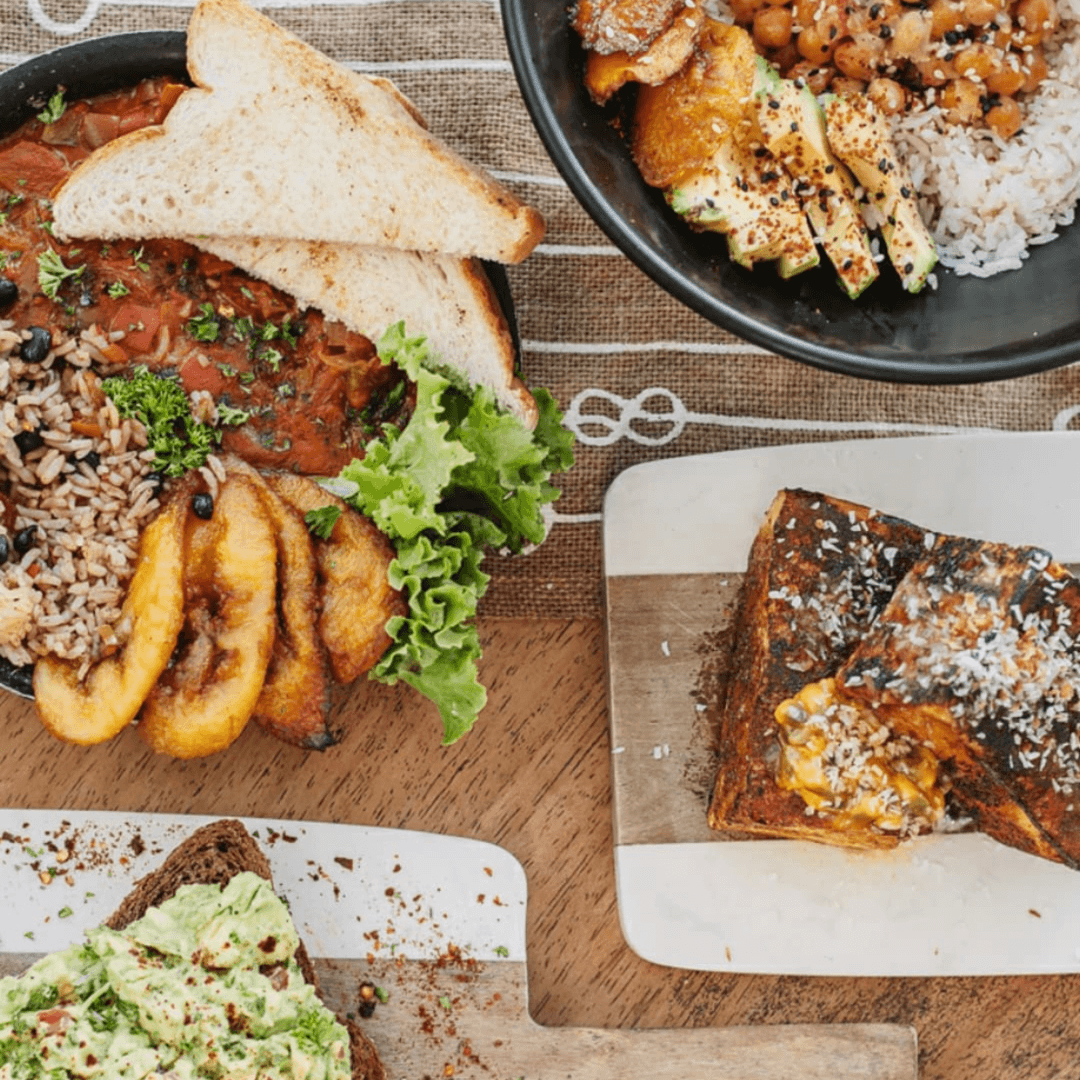 Camila Bugni
4 Casa Planta
Manuel Antonio, Costa Rica
Found minutes from the beach at the upscale Igloo Beach Lodge in Costa Rica, Casa Planta uplifts tropical ingredients such as papaya, hearts of palm, plantains, and more. Selections include plant-based empanadas, tacos, burgers, and veggie bowls with maduros (sweet fried plantains).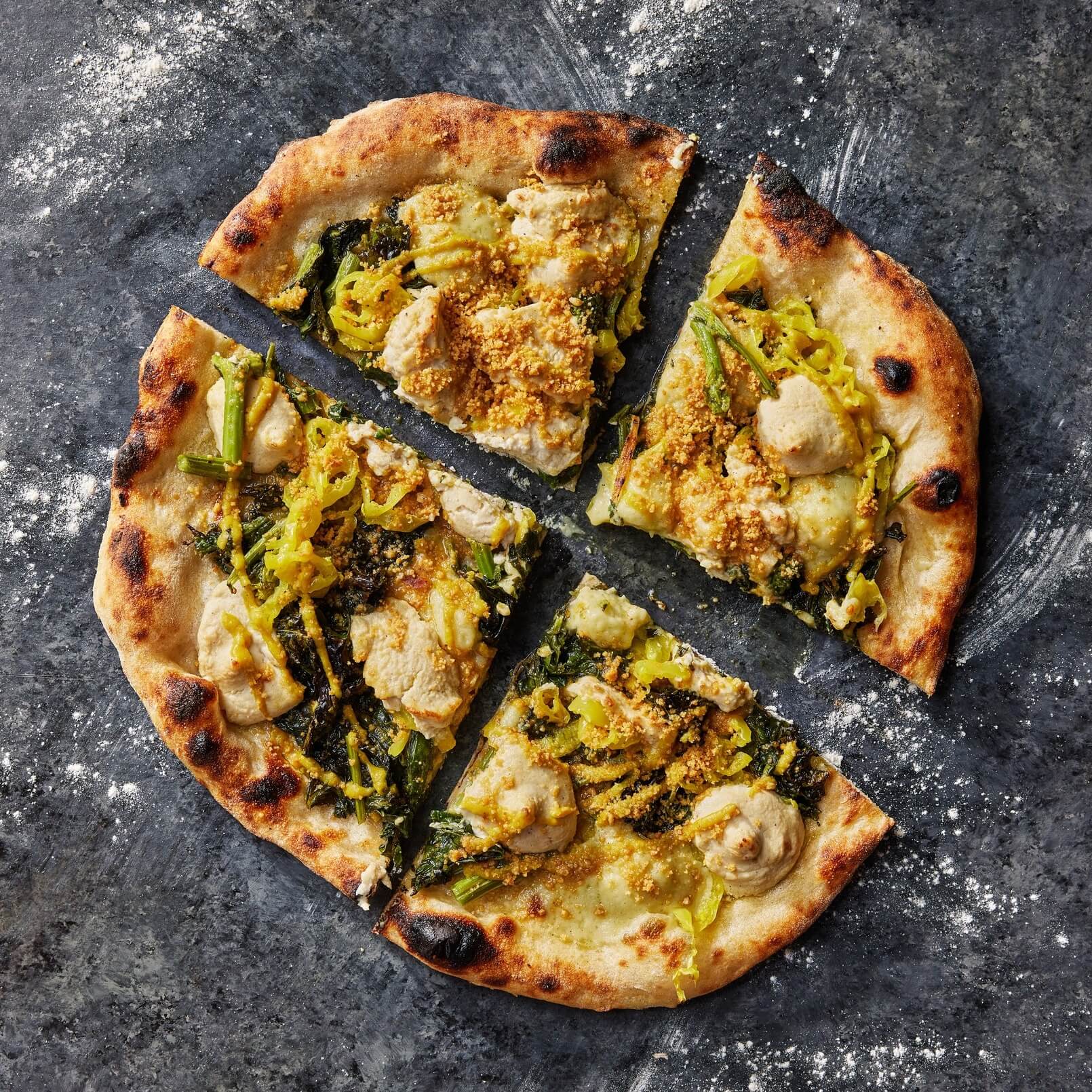 Double Zero
5 Double Zero
Multiple locations
Double Zero is the fanciest vegan pizza chain we've ever had the pleasure of frequenting. The organic wine list and perfectly specked Neopolitan-style crust helps. The menu features small plates, wood-fired pizza (we recommend the classic Margherita with housemade cashew mozzarella or the garlic cream slathered Artichoke), and desserts like dairy-free tiramisu and chocolate budino. Find it in New York, NY; Providence, RI (inside Plant City food hall); and Riyadh, Saudi Arabia.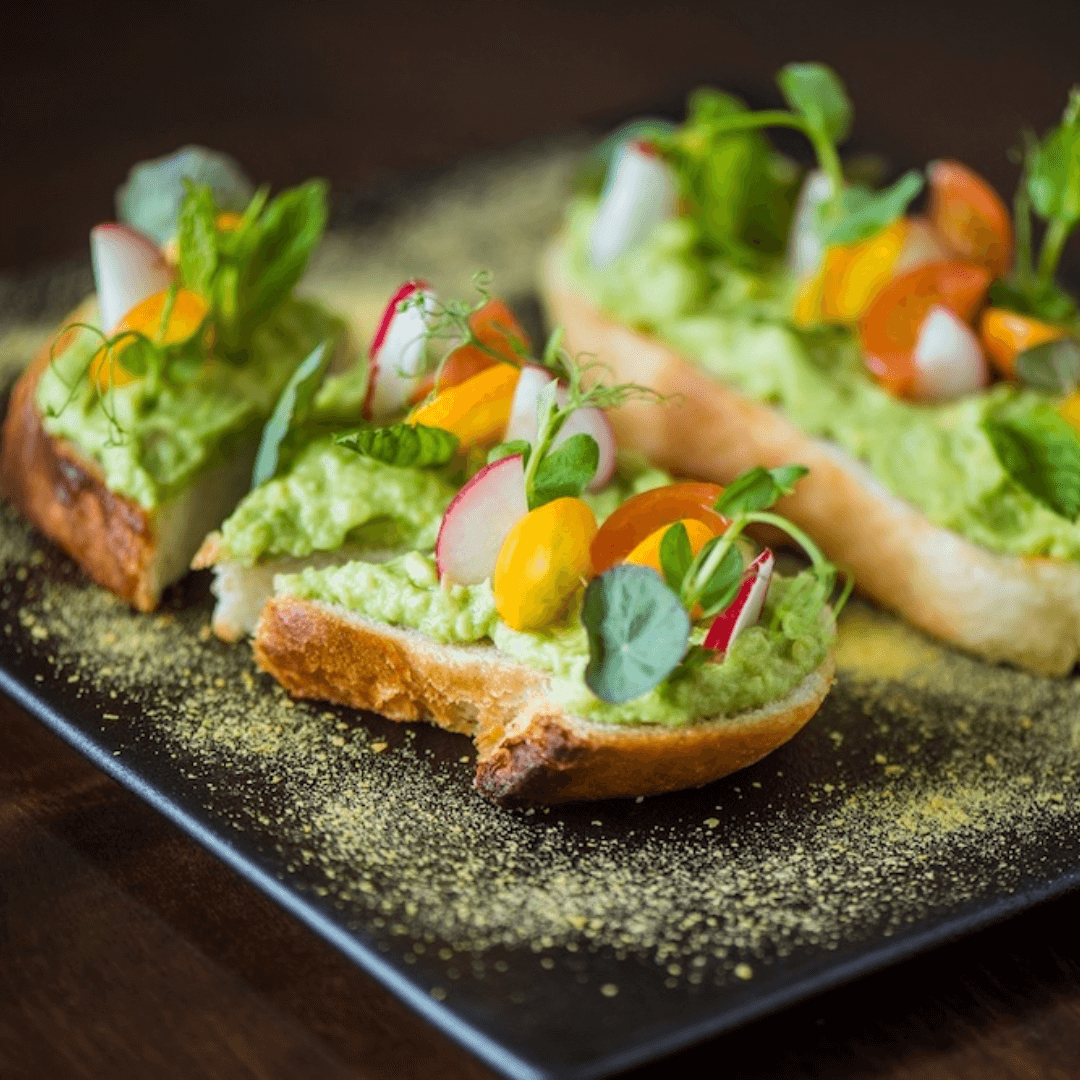 Folia
6 Folia
Back in 2018, Kenney partnered with Saudi Arabian vegan prince, Khaled bin Alwaleed, founder and CEO of the venture capital fund KBW Ventures, to open the first Folia location in Los Angeles at the Four Seasons Hotel in Beverly Hills. Years later, the fine dining establishment has locations across the Middle East (though the flagship location has shuttered). The rotating menu offers dishes made with seasonal produce that differ by location, but you can expect Kenney's signature brand of vegan fine dining. Find it in Manama, Bahrain; Doha, Qatar; Dubai, UAE; Kuwait City, Kuwait; and Riyadh, Saudi Arabia.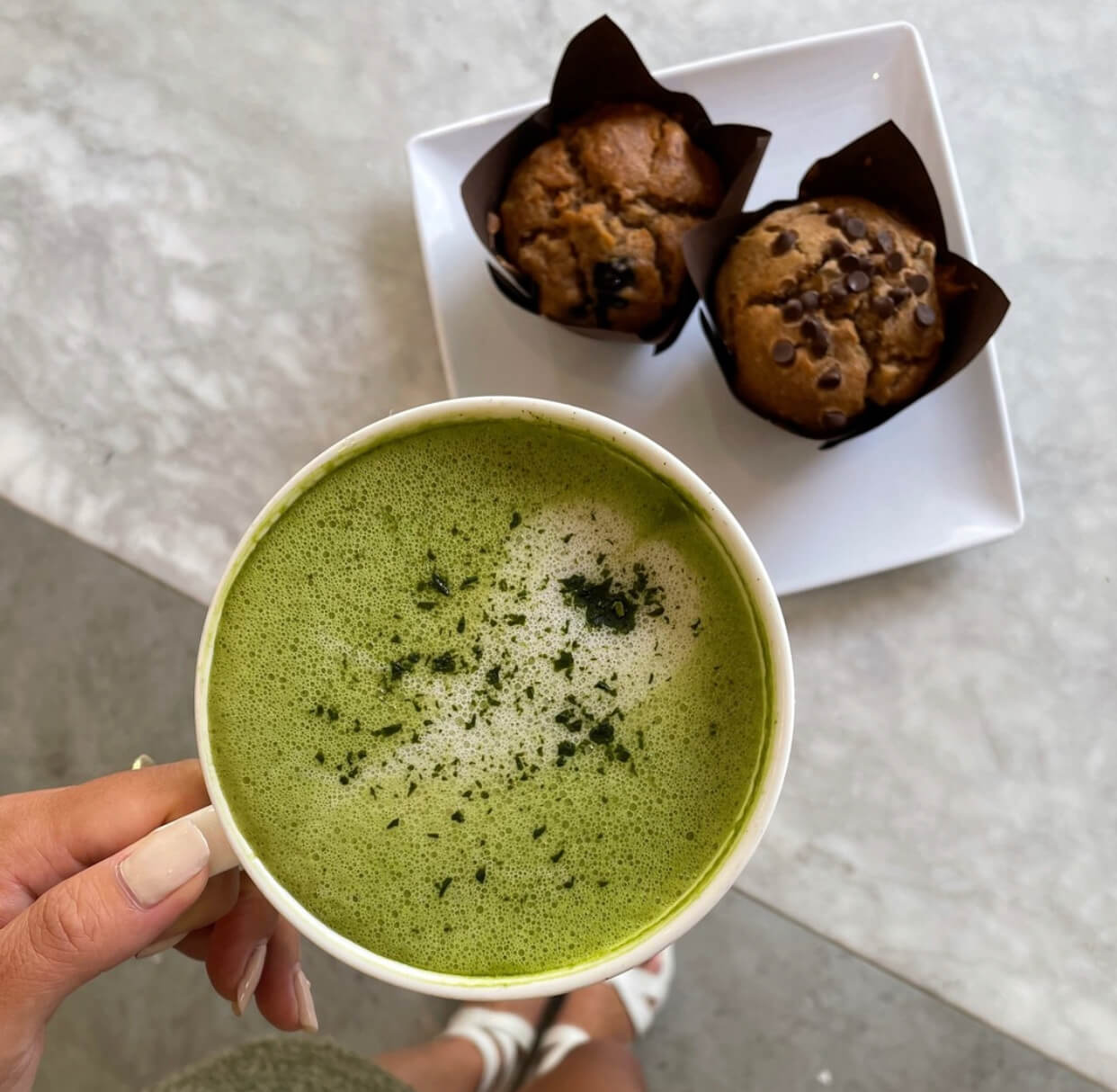 Make Out
7 Make Out
Providence, RI
Originally founded in Los Angeles, this quick-service raw food concept has moved to Plant City in Rhode Island. The impeccable spot offers a healthy balance to the other offerings inside Kenney's food hall, providing a tight menu of cold-pressed juices, smoothies, café drinks, salads, rice bowls, and raw desserts.
8 Marketplace
Providence, RI
Shop goods such as fermented nut cheeses, artisan pantry goods, cookbooks, and takeaway foods at this cozy boutique vegan market inside Plant City food hall.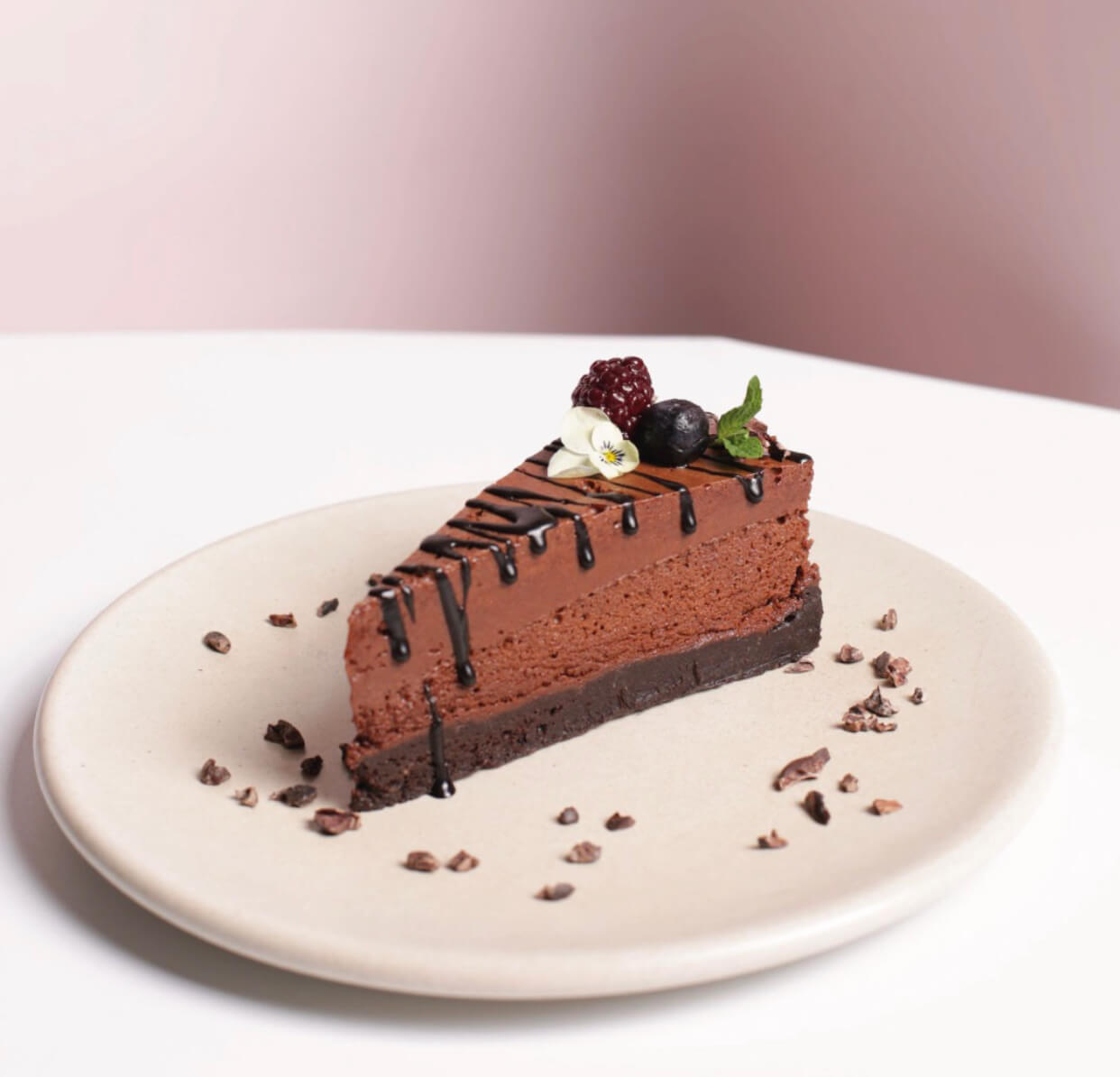 Mudrá
9 Mudrá
Buenos Aires, Argentina and Madrid, Spain
Kenney brings his most-loved dishes to Argentina and Spain with Mudrá, which features elevated versions of plant-based pizza and burgers as well as decadent desserts like dairy-free cheesecake and flan de calabaza—aka pumpkin flan. A tighter selection of Mudrá favorites is also available at Mudrá Express in Buenos Aires.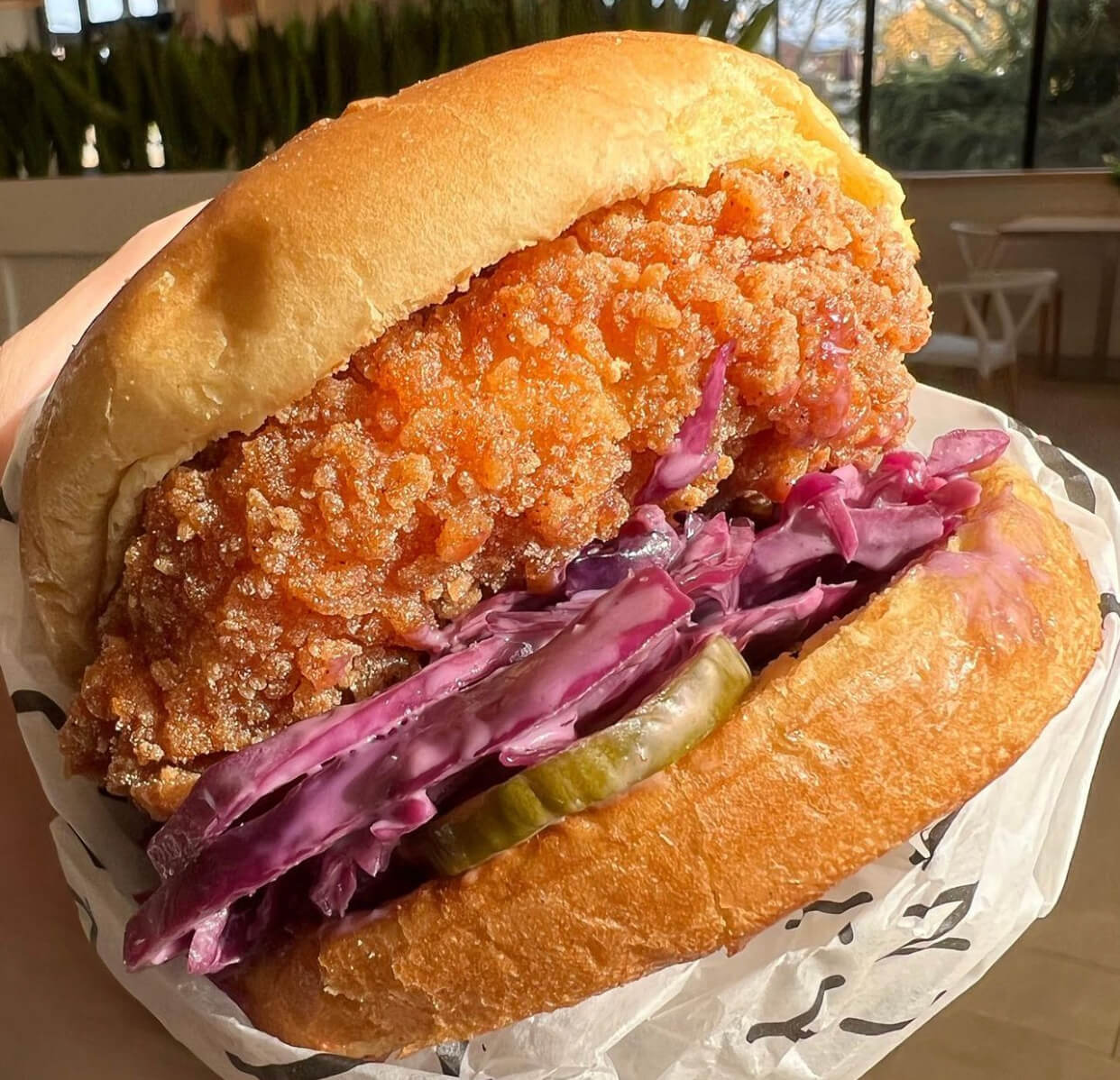 Plant City X
10 Plant City X
Middletown and Warwick, RI
This vegan drive-thru serves fast-food classics like burgers, fries, and shakes alongside unique sweet treats like dairy-free fro-yo parfaits.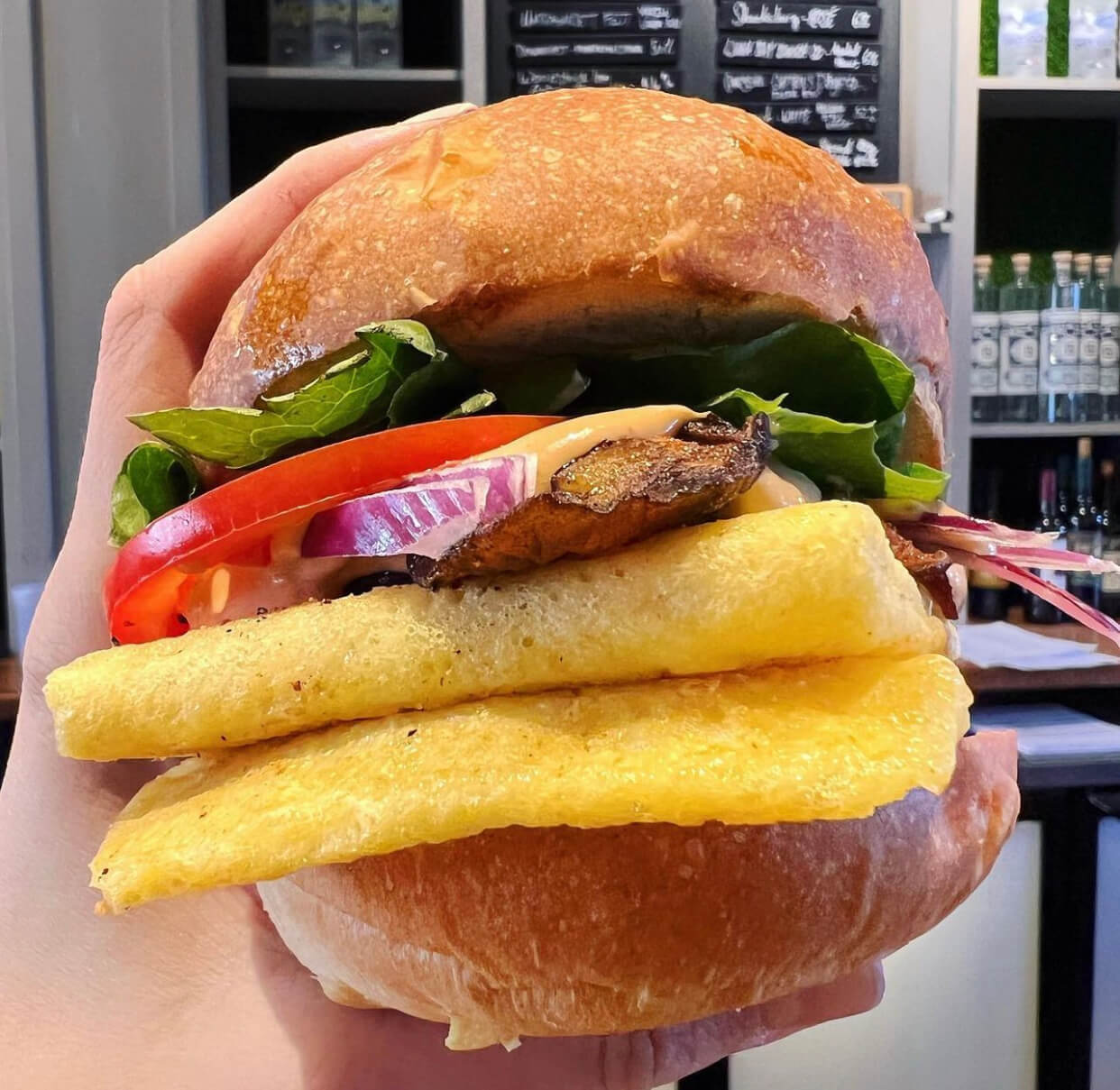 New.Burger
11 New Burger
Providence, RI
Located inside Plant City, this family-friendly casual eatery was made to appeal to a wide range of palates. New Burger's comfort food-focused menu includes plant-based burgers, mac and cheese, salads, and decadent desserts like caramel apple cobbler and a banana split sundae.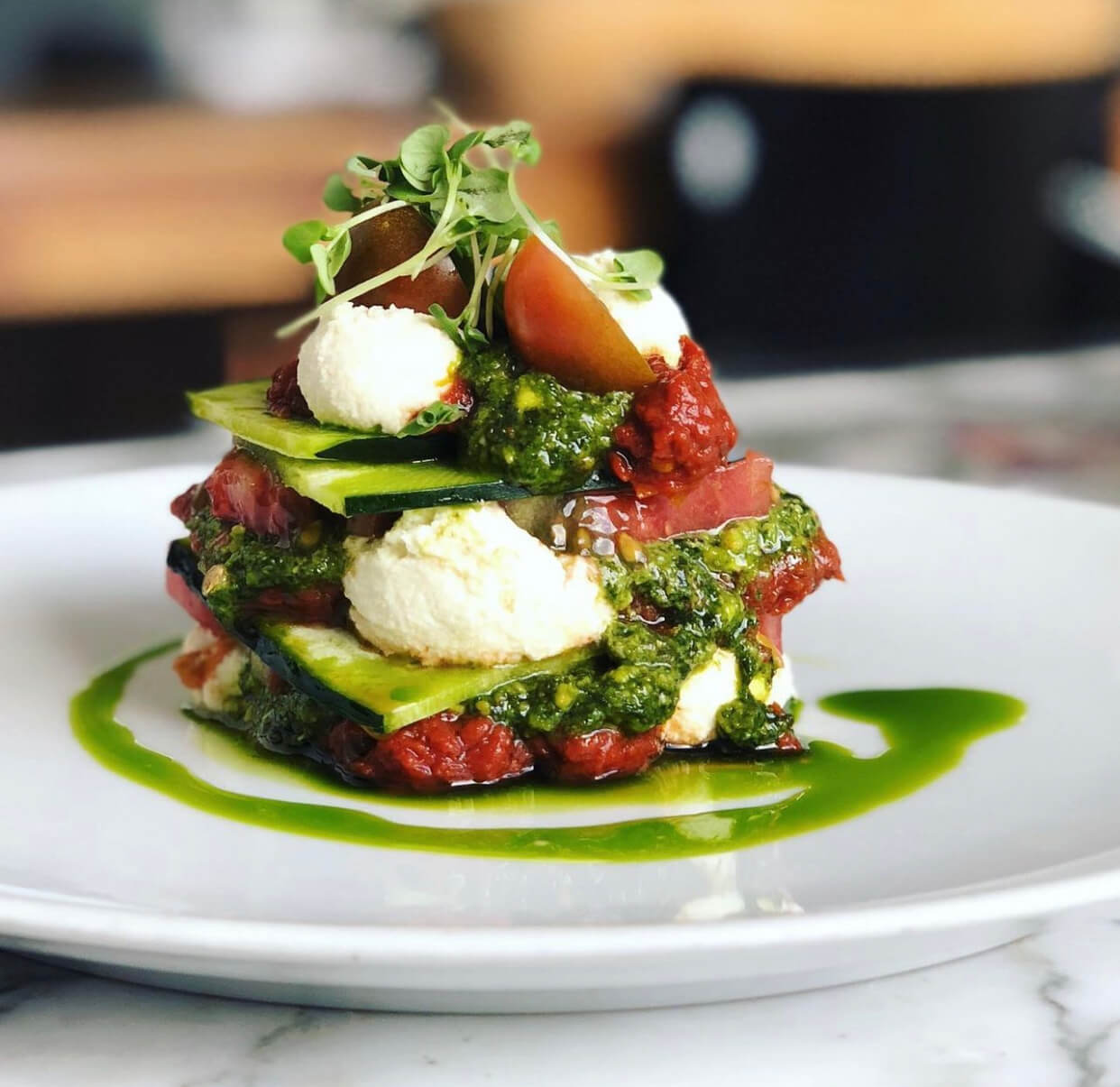 Plant Food + Wine
12 Plant Food + Wine
Kenney's flagship Plant Food + Wine is the epitome of the chef's plant-based fine dining. The restaurant chain, which specializes in locally sourced, seasonally-crafted cuisine, has two locations: the Four Seasons hotel in Beverly Hills and another in Lima, Peru.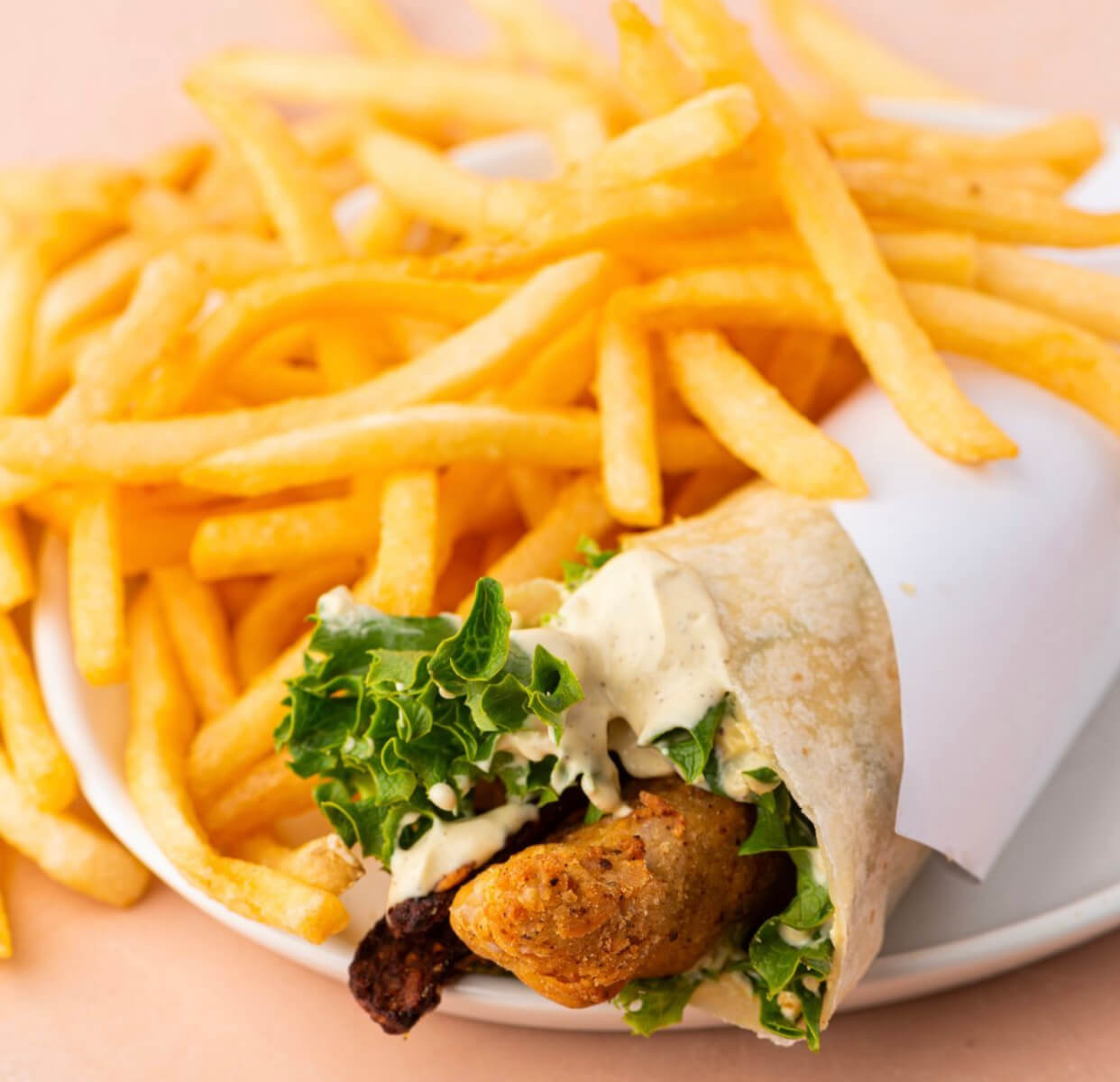 Veg'd
13 Veg'd
Costa Mesa, CA
Take Kenney quality ingredients and meld it with a drive-thru concept, and you have Veg'd. The casual eatery took over a former Del Taco in Orange County, CA to serve vegan burgers, tots, and swirly soft-serve to the beach-going crowd. Thanks to a healthy dose of salads, smoothies, and bowls, there's something for everyone here. 
345
14 345
Providence, RI
Kenney's first foray into the speakeasy scene can be found next door to Plant City in Providence. The intimate space features conversation-starting cocktails and a small plate menu to keep things interesting. Like any good speakeasy, a seat at the table is only open to those in the know, so book your reservation before visiting.
For more about Matthew Kenney, read: