Ten years ago, you'd have been pretty surprised if you walked into a fast-food joint and found a vegan burger on the menu. Places like Burger King, KFC, and McDonald's were reserved for meat-eaters. And, if you were willing to settle for a mushy vegetable patty, vegetarians might be in with a chance of grabbing a bite. But a vegan meat burger? That was unheard of. So imagine how shocked we would have been back then to discover that in 2023, Burger King would not only offer a vegan Whopper in the US, and vegan chicken patties in the UK, but it would also have trialed several all-vegan locations across Europe. We'd spit out our humble French fries in amazement.
And yet, that is the reality. The fast-food giant has even pledged to turn half of its UK menu meatless by 2030 in a bid to reduce its impact on the planet. It's not alone. Brits can now rock up to McDonald's and KFC, and in each, find a vegan burger option waiting for them. The US franchises of these chains have fallen behind here, it's important to note. But both have trialed different vegan options in recent years. 
All of this, combined with changes in the grocery store aisles and on the standard American dinner table, begs the question: have we reached a plant-based tipping point?
Burger King
An undeniable plant-based shift 
The shift in the fast-food industry can also be seen across the wider restaurant market with more eateries than ever choosing to offer vegan options on their menus. Research by the Plant Based Foods Association (PBFA) suggests that over the next year, plant-based menu options could increase by 400 percent. And right now, nearly half of restaurants in the US offer vegan options.
"With plant-based options available in nearly every segment of the foodservice industry, consumers are enjoying plant-based offerings across the spectrum, from quick-service restaurants to fast-casual establishments, from workplace cafeterias to hotels," Hannah Lopez, Director of Marketplace Development at PBFA, told VegNews.
Corporations, like Nestlé and Unilever, also seem to be backing a shift toward plant-based foods. The former recently vowed to increase its sales of healthier foods by 2030, and as part of that plan, it intends to expand its portfolio of plant-based products. Unilever also owns The Vegetarian Butcher—the Dutch brand behind Burger King's UK vegan products. And in 2021, the CEO of the consumer goods giant admitted that plant-based foods were not a fad, but an "inexorable" trend with staying power.
While every sector of the plant-based industry is expanding, the vegan burger market, in particular, stands out as a key area of growth. In April, one market analysis predicted that the global plant-based burger market is set to quadruple in size from a value of $5.1 billion to $23.2 billion in 2033.
"Consumers are looking for healthier plant-based meat options, and brands are responding quickly with highly sought-after products like burgers with less saturated fat," Julie Emmett, PBFA's Vice President of Marketplace Development, said.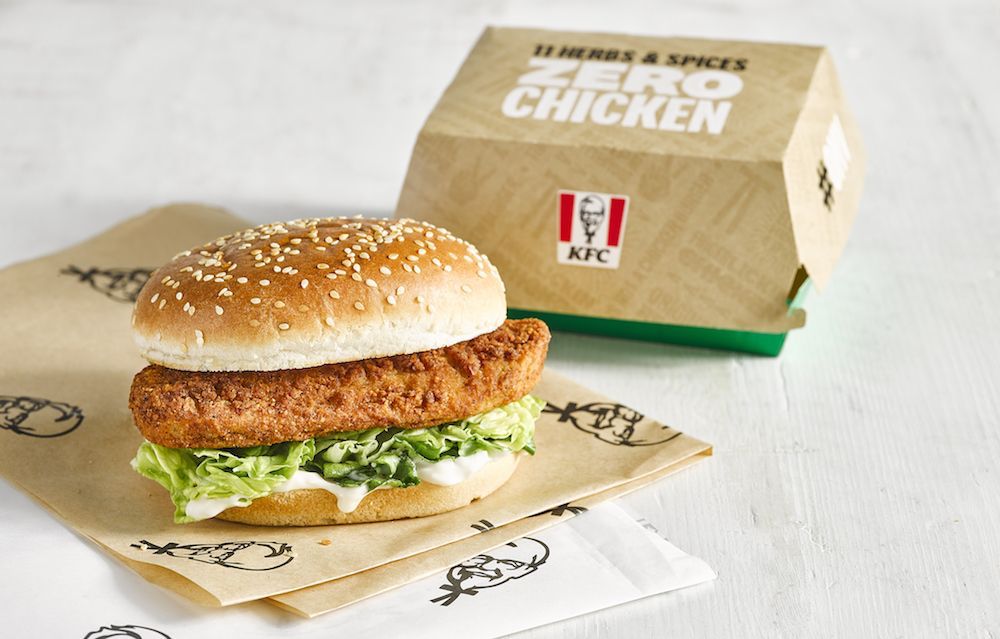 KFC
Consumer demand is changing 
Following a vegan diet used to be seen as going against the mainstream, but that's no longer the case. Helped along by high-profile figures, including celebrities, embracing plant-based living, the lifestyle is climbing in popularity.
But perhaps the biggest driver of the plant-based shift is not vegans at all, but flexitarians. In April 2022, research from Beneo GmbH, which evaluated more than 12,000 consumers across 10 countries, suggested that around one in four consumers around the world identify as flexitarian.
Some are motivated by health—a plant-based, whole food diet is associated with a reduced risk of chronic disease—while others see the environment as a key motivator. Animal agriculture is a leading driver of deforestation and emits 14.5 percent of global greenhouse gasses. 
Younger generations are particularly concerned about the environmental impact of their food choices. In June 2023, one survey found that the majority of millennials and Gen Z desire more clarity from restaurants about the environmental impact of different options on the menu. They were also more likely to order vegan and vegetarian options.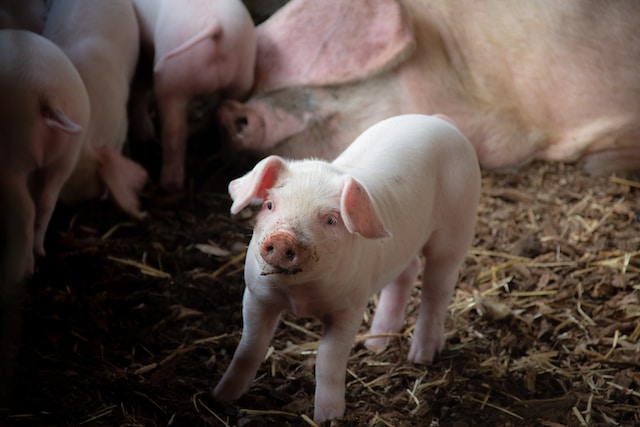 Unsplash
Can we declare a tipping point just yet?
The growth in the vegan market is exciting and significant. As a whole, the plant-based food industry could even hit $162 billion in the next decade, according to some reports.
In contrast, some sectors of the meat industry appear to be struggling. In August, it was announced that Tyson Foods would shut down four chicken plants, each of which had been in operation for more than 50 years. And in May, Smithfield Foods announced it was closing 37 sow farms in Missouri. 
But it's important not to exaggerate the impact of these closures. According to IBISWorld, the meat, beef, and poultry processing industry in the US was valued at more than $312 billion in 2022. Research also suggests that the global meat industry will hit more than $1.3 trillion by 2027.
So while plant-based growth is undeniable, it may be a little early for a tipping point—but that doesn't mean one isn't on the horizon if we keep up the momentum. This is also the view of Stevan Mirkovich, the founder of Planted Expo, a North American trade show focused on plant-based products, which showcases more than 200 vegan vendors at each event.
"The landscape of the plant-based and vegan market is vibrant and full of potential," Mirkovich told VegNews. "Major players like Nestle and fast-food giants such as Burger King adapting to include more vegan options is a hopeful sign of the times."
"From the heart of the industry, as someone who runs a significant vegan and plant-based consumer trade show with hundreds of brands, I've witnessed the genuine enthusiasm, innovation, and sometimes the struggles that come with this evolution," he continued. "It feels like we are on a remarkable journey, but declaring a tipping point might be a bit early. We're on a promising path, with much more to explore, discover, and cultivate in making plant-based foods a mainstream choice."
For more on the plant-based industry, read: