It seems that every week in the world of vegan food news is more exciting than the last and this week is no exception. Chile's NotCo wants you to play with your food with the launch of new vegan dinosaur chicken nuggets. There are new vegan rolls inside the sushi counters at Whole Foods Markets nationwide. And Yo Egg is getting ready to debut the world's first vegan quail egg. Read on for more. 
1New vegan sushi at Whole Foods Market
Avocado and cucumber rolls are great in a pinch but vegan seafood-stuffed sushi rolls are always much better. And now, there are a few new vegan options to choose from in the sushi case at Whole Foods Markets nationwide thanks to Konscious Foods, a plant-based seafood company founded by Yves Potvin—a classically trained chef who also founded Gardein and Yves Veggie Cuisine. 
Konscious Foods
"Working with Whole Foods Market on this new ready-to-eat product line advances Konscious Foods' mission to help busy consumers incorporate plants into their diet, without sacrificing taste," Potvin said in a statement.
The new ready-to-eat vegan sushi rolls, in options such as The Tuna California and Spicy Sno Crab, are exclusively designed by chefs at Whole Foods Market and feature Konscious Foods' plant-based seafood.
"We're excited for our customers across the country to try these new Whole Foods Market exclusive sushi rolls featuring Konscious Foods products, whether their diet is already plant-based, or they simply want to try something delicious," Don Woods, VP of Culinary Development and Innovation at Whole Foods Market, said in a statement. 
Konscious Foods, which already has a range of frozen plant-based sushi rolls, poke bowls, and onigiri, aims to make sustainable food options more accessible. This latest product launch is part of a growing demand for plant-based alternatives, particularly as the concerns over overfishing escalate.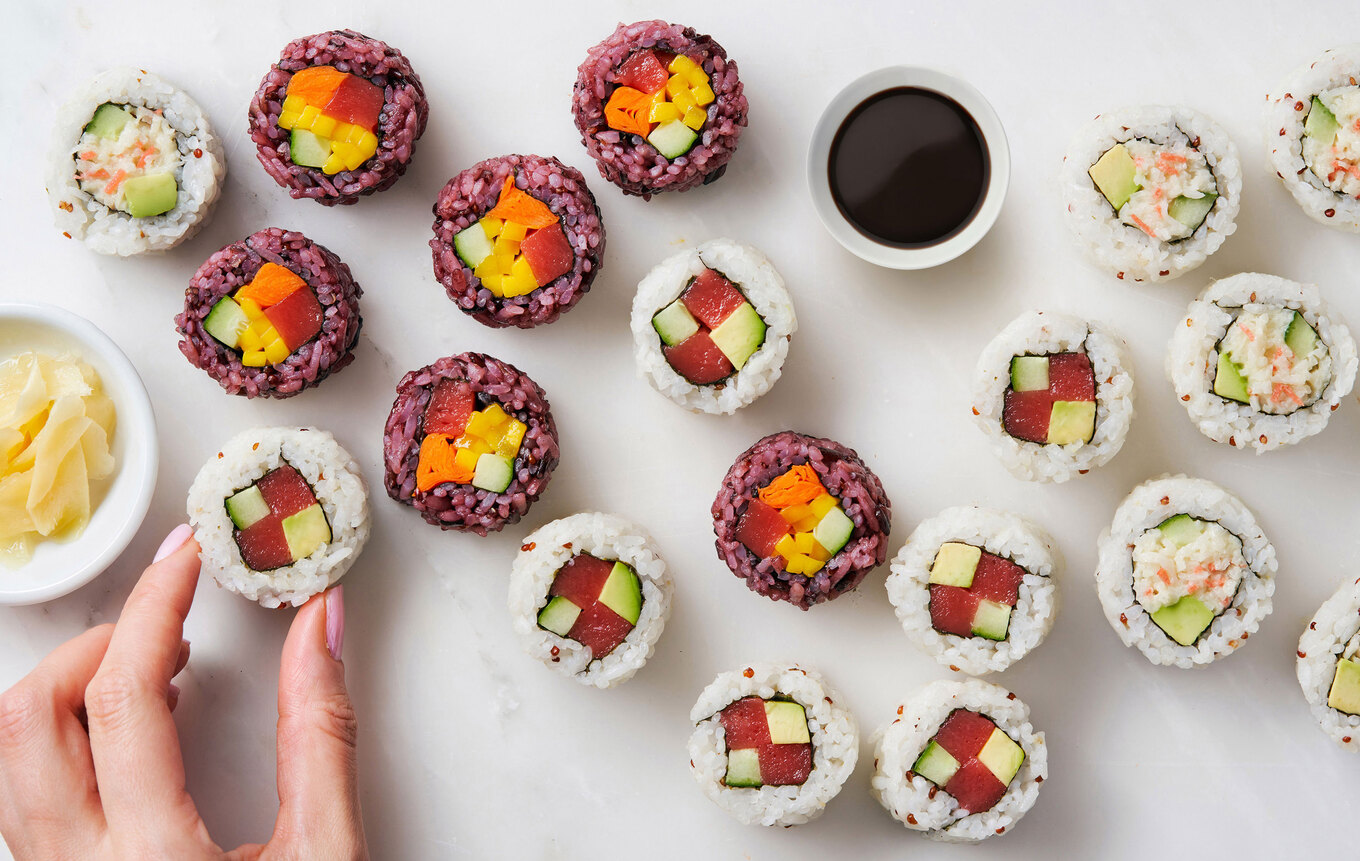 Konscious Foods
"We are thrilled to now complement our line of items in the freezer section with Whole Foods Market ready-to-eat sushi that makes sustainable eating even more convenient," Potvin said. "We look forward to being able to meet people where they are, with food we believe they will love." 
2A new take on vegan burgers
With so many different vegan burgers already on the market, do we really need a new one? The answer is invariably yes. And this week, we're getting two new options from Dr. Praeger's with the launch of its Crunchy Burgers in Cauliflower Veggie and Sweet Potato flavors. 
Dr. Praeger's developed these crunchy burgers, made from six types of vegetables, in response to the findings of recent studies that have shown that texture is a leading concern for consumers of plant-based products.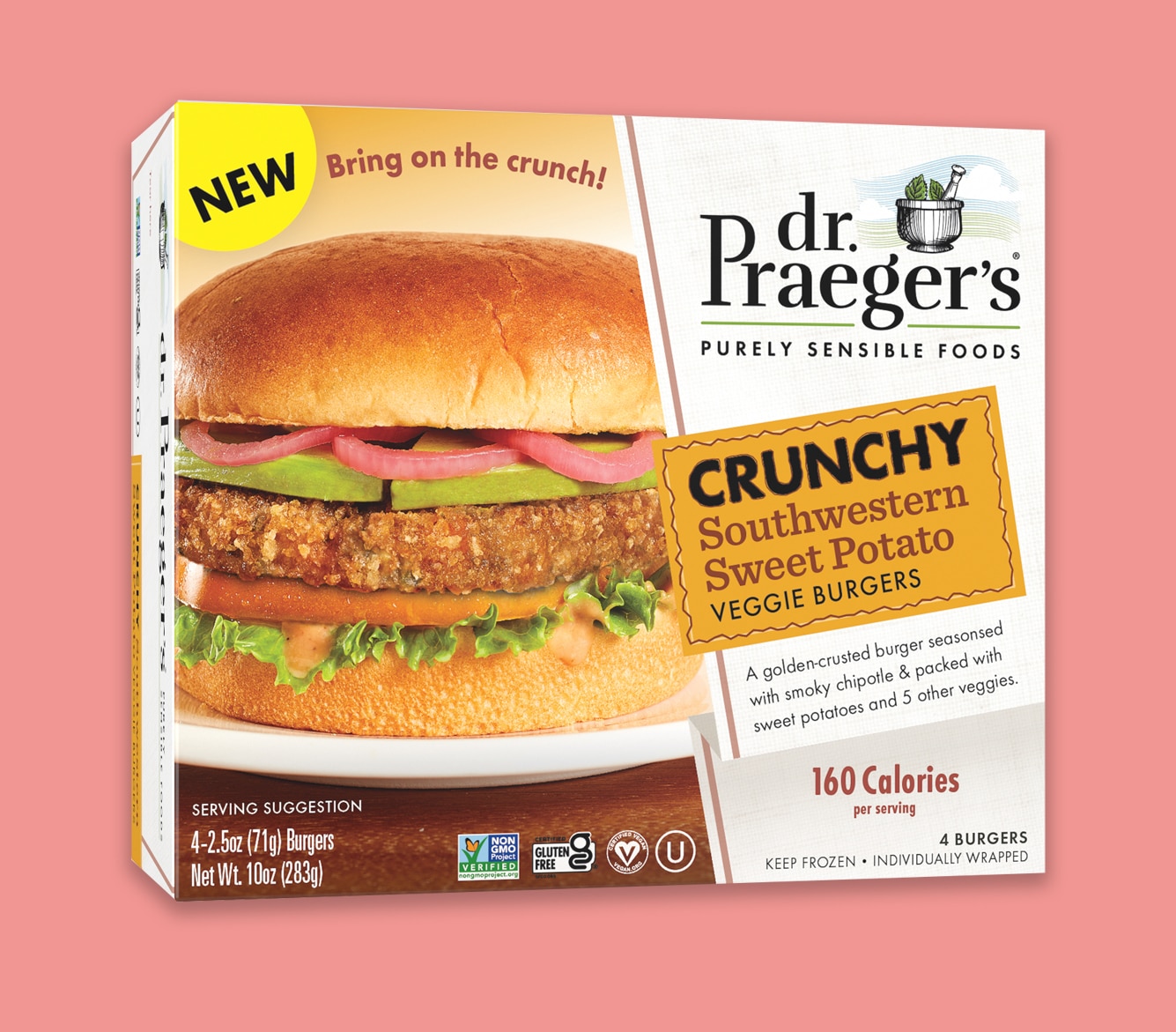 Dr. Praeger's
"At Dr. Praeger's, we're constantly striving to innovate and give consumers what they want," Joe Wilbeck, Dr. Praeger's Brand Marketing Director, said in a statement. "They asked for improved texture and we delivered, all without compromising the integrity of Dr. Praeger's veggie-forward DNA and cleaner ingredient label."
These burgers, designed for a quick transition from freezer to table, are also well-suited for preparation in air fryers, stoves, or ovens. The new line is now available at retailers nationwide including Whole Foods Market, HEB, Sprouts, Shoprite, and Publix. 
3Vegan dips inspired by chips
Good Foods has expanded its portfolio with the introduction of an allergen-free Dill Pickle Chip Dip. This new product is the first in a planned line of chip-inspired dips and is now available in Target stores nationwide. Designed for inclusivity, the dip is formulated to be free from the top nine allergens, making it a safe option for a wide audience.
Good Foods focuses on creating healthy, natural products, including dips, guacamoles, and salads. It employs high-pressure processing (HPP) technology, which uses cold water pressure to ensure product safety and freshness.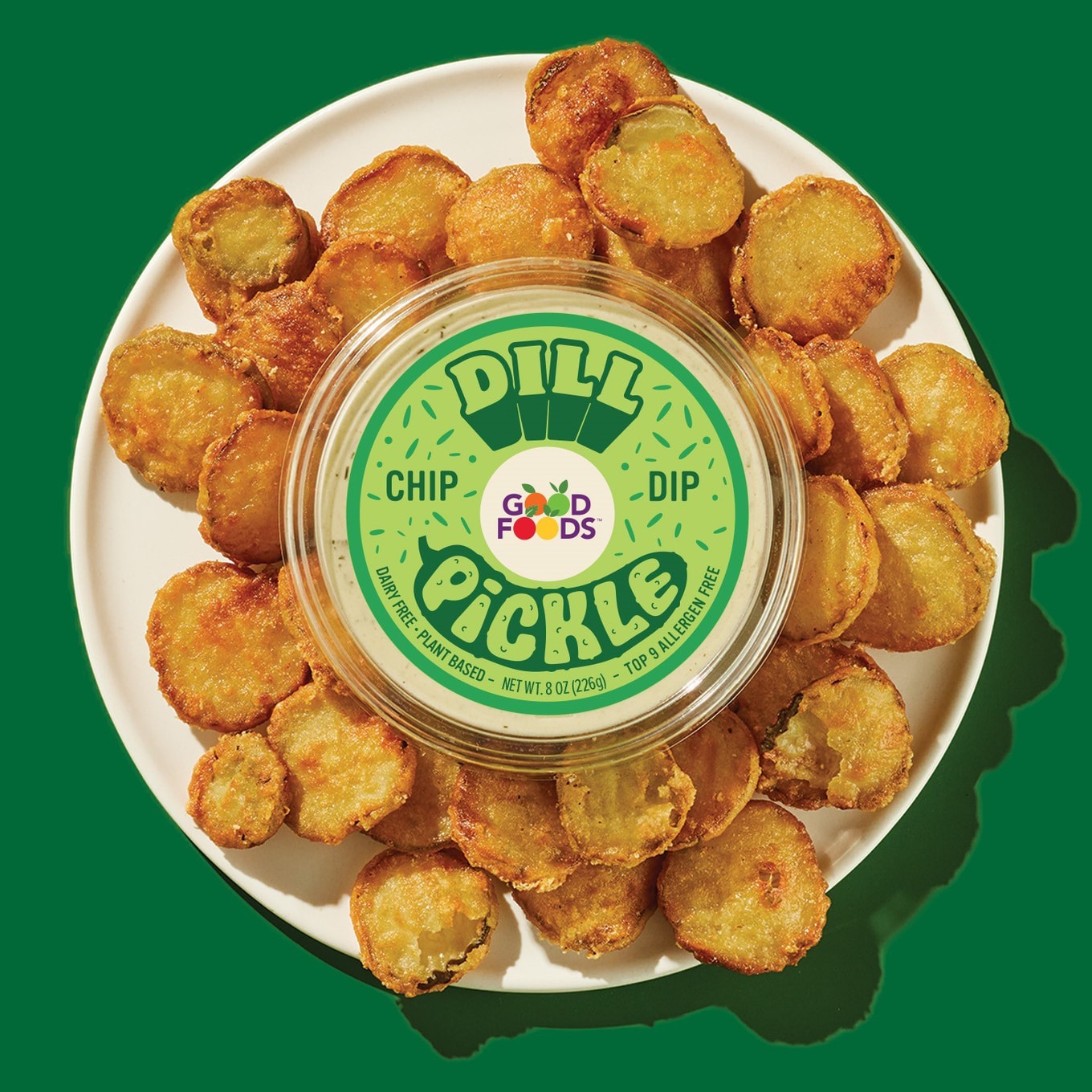 Good Foods
"Inclusivity is at the core of our product development," Joyce Longfield, principal of HPP Applications for Good Foods, said in a statement. "While most dips contain major allergens like soy, dairy, or sesame, our Dill Pickle Chip Dip is a uniquely inclusive option that doesn't sacrifice flavor."
Made from a base of cauliflower and pumpkin seeds, the new dip features the zesty flavors of dill, Dijon mustard, and nutritional yeast.
This release comes amid a notable uptick in consumer interest in dill pickle-flavored foods, with Yelp data showing a 55 percent increase in searches for such products in 2022.
Can you dip a pickle chip in the pickle dip? We double dip dare you. 
4High-tech vegan dinosaur chicken nuggets 
AI is the future; dinosaurs are the past. Put them together and you get a delicious new product from The Not Company (NotCo), a vegan food-tech company known for its patented AI technology called Giuseppe.
This week, the company unveiled NotChicken Dino Nuggets, dinosaur-shaped, plant-based nuggets that will be initially available at Meijer stores in the Midwest and online through Thrive Market by the end of October, with additional retailers to come.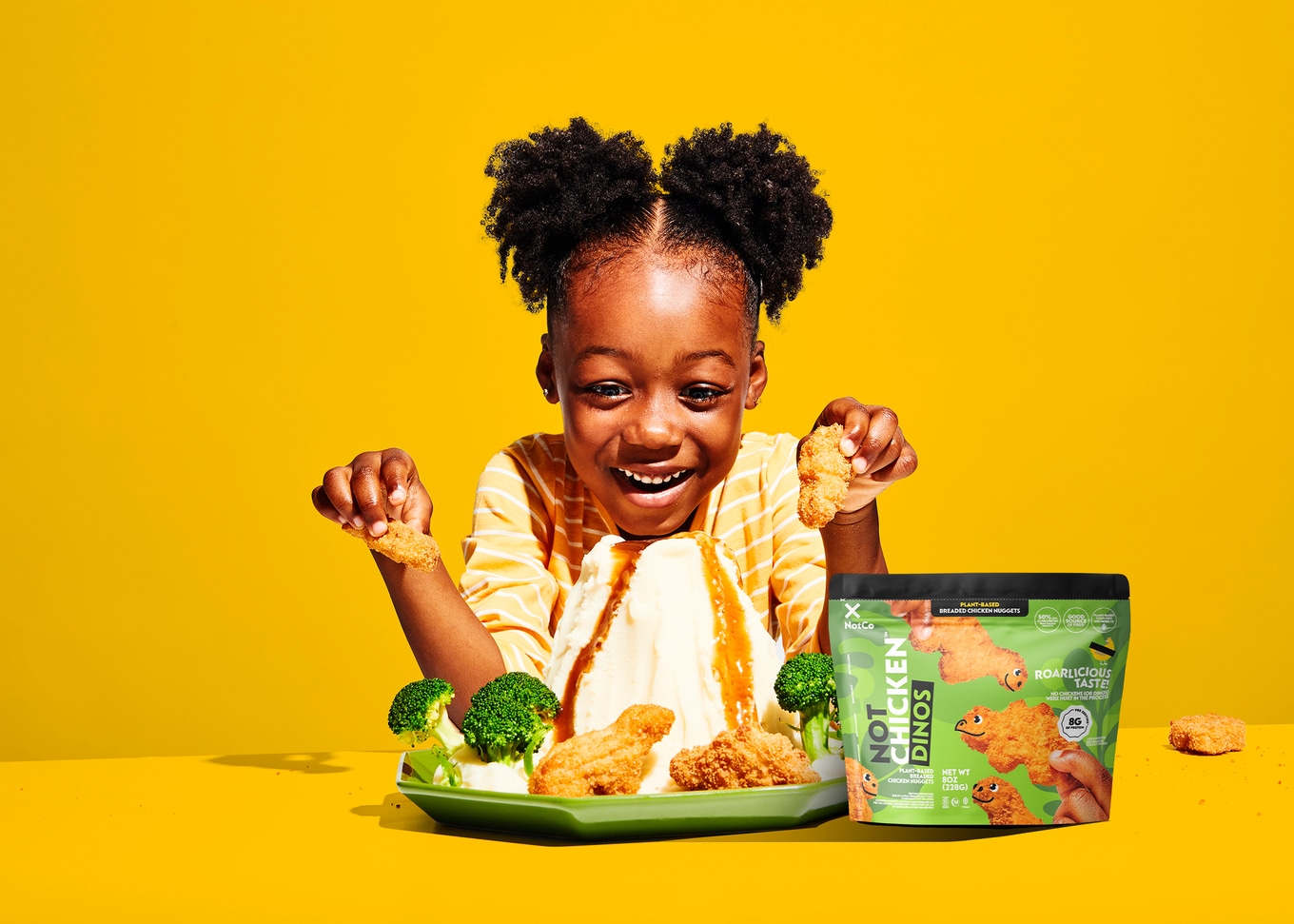 The Not Company
Created with a unique blend of fava beans, bamboo, and peach powder, the Dino Nuggets aim to satisfy even the most selective eaters. Like all NotCo products, the recipe was developed by Giuseppe in conjunction with a team of AI chefs and research and development experts. 
"At NotCo, we're reinventing the foods we love to eat," NotCo CEO Matias Muchnick said in a statement. "NotChicken Dino Nuggets are a testament of our dedication to continued, exciting plant-based innovation that won't ever require you to compromise on taste." 
"We're thrilled to continue expansion of the NotChicken line with our plant-based take on this nostalgic classic," he said. 
The new product joins NotCo's extensive NotChicken line—which has rapidly expanded to include Patties, Tenders, and Nuggets—now available in 2,480 stores nationwide.
5World's first vegan quail eggs
Anything you can make, we can make vegan. Plant-based company Yo Egg! has already bolstered this notion with the release of its first two versions of vegan eggs in poached and sunny-side-up varieties, both of which feature a unique runny yolk. 
Now, the innovative company is tackling a whole new bird with the launch of the world's first vegan quail eggs, a smaller and more flavor-packed version of its original vegan egg.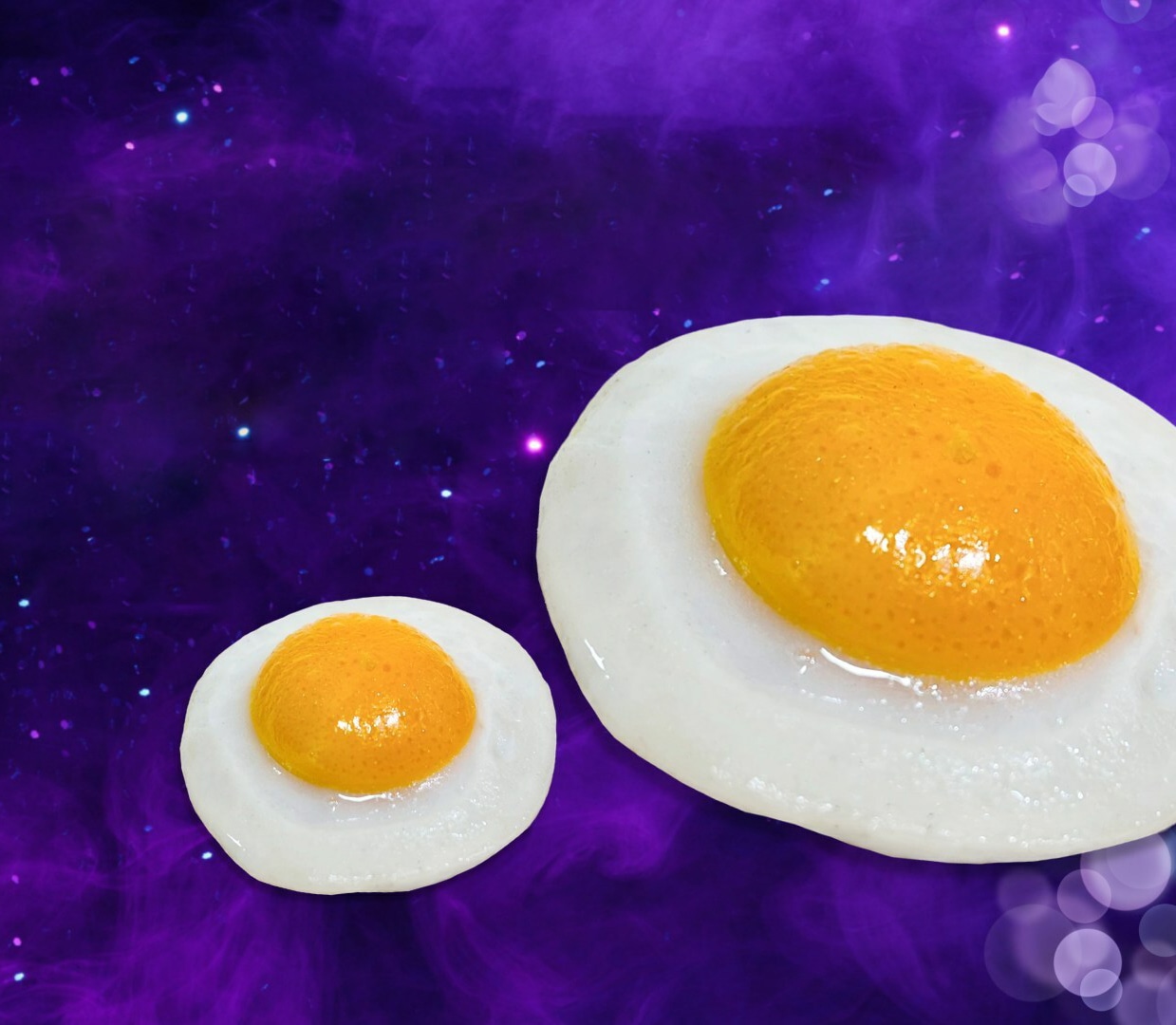 VKind
The innovation will be introduced by Vkind, a vegan platform known for its cooking show Peeled, at its upcoming multicultural event, the Vkind Experience (VKX2023). The event will take place at the Magic Box in Los Angeles this November. Yo Egg developed the quail-sized egg specifically for this occasion, which will be featured in a dish curated by celebrity chef Chris Tucker for the event's Asian-themed room.
"Yo Egg is truly in a class of its own and what they are bringing to the event is going to blow people away—the taste, the texture, it might just be my favorite product on the market," Tucker said in a statement.
The Vkind Experience aims to offer a range of culinary options in its 11 global-themed rooms, covering 35,000 square feet at the Magic Box. A portion of ticket sales will benefit various causes including LA's Saffyre Sanctuary, educational resource UnchainedTV, reforestation project One Tree Planted, and Vegans of LA. 
"We are absolutely thrilled to feature Yo Egg's newest invention at the Vkind Experience. It's not just an egg; it's also an experience not to be missed," Star Simmons, founder of Vkind, said in a statement. "We're here to push the envelope and with the help of Yo Egg, we're creating something that has never been done before."
"At Yo Egg, innovation never sleeps," Eran Groner, CEO of Yo Egg, said in a statement. "We've crafted this delectable, bite-sized egg specifically for VKX2023." 
"It's not only an advancement in food technology but also an absolute culinary delight that you won't want to miss, Groner said.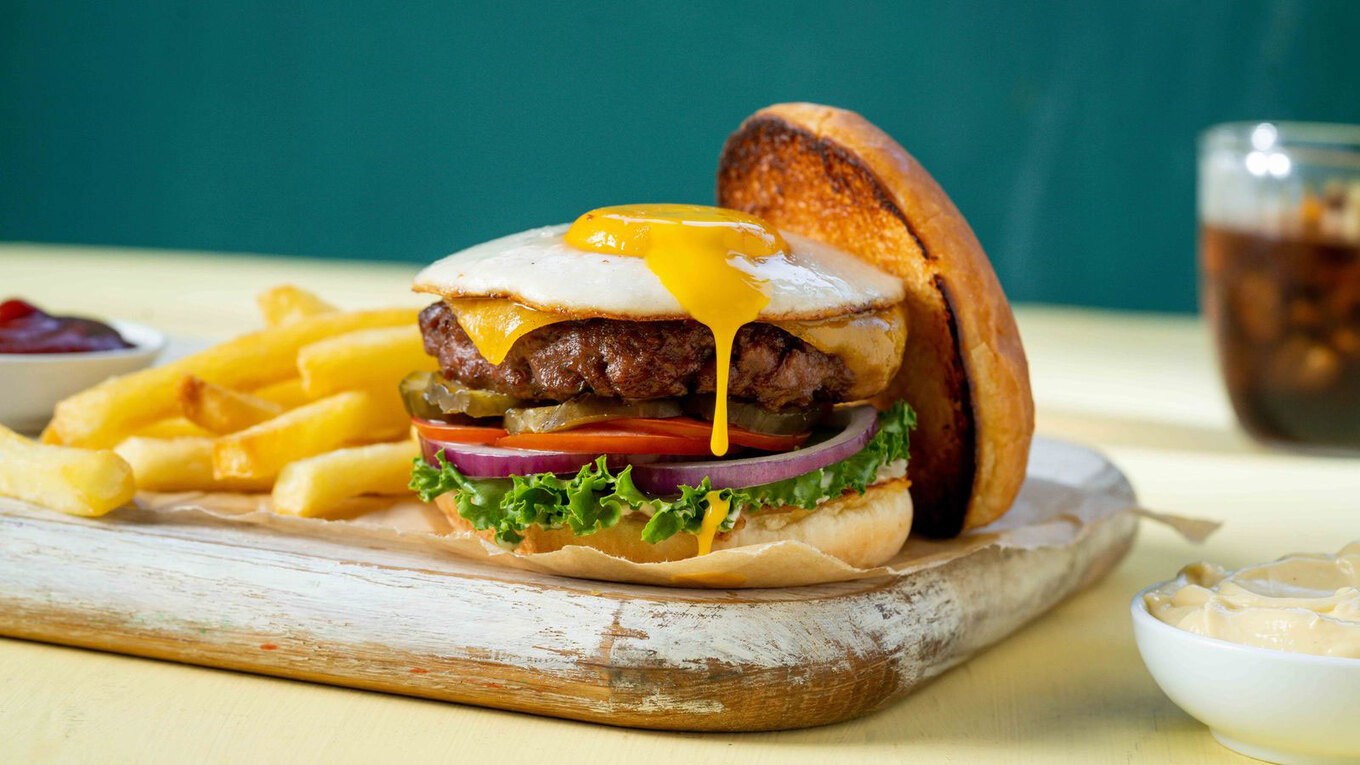 YoEgg
Founded in 2021 and headquartered in Los Angeles, Yo Egg seeks to become the world's largest and most sustainable egg producer without using chickens. Backed by leading investors, Yo Egg's sunny-side-up vegan eggs are also on the menu at popular vegan chain Veggie Grill. 
On the horizon for Yo Egg? A boiled vegan egg that promises zero percent cholesterol and 100 percent fun. 
For the latest vegan news, read: